Attend GMO Labeling Bill Hearings This Week in Spencer and Boston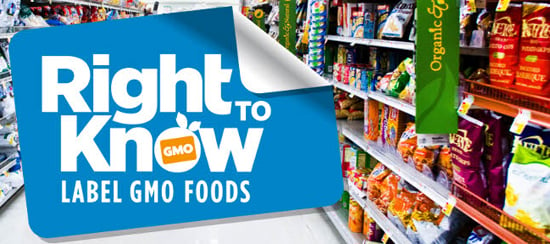 Dear Massachusetts Organic Consumer,
Please read this important message from MA Right to Know GMOs and take action today!
Next week, safe food advocates across the Commonwealth will have an opportunity to address their legislators in support of mandatory labeling of genetically engineered foods (GMOs). Two public hearings come just weeks after two neighboring states, Vermont and Connecticut, each advanced GMO labeling legislation farther than anywhere else in the country. And days after hundreds of Bay Staters in 5 cities participated in the global March Against Monsanto.
Massachusetts now has a chance to help lead the country toward a safe and democratic food system, but we need your help! Elected officials in Massachusetts have introduced five bills related to labeling GMOs. Click here to read more about each of the bills.
1. Attend one (or both!) of the public hearings. June 3 in Spencer and June 11 in Boston (details below). These public hearings are an important part of the legislative process, and your lawmakers need to hear from you. We invite you to join us at either or both hearings to declare your right to know what is in your food. MA Right to Know GMOs is also looking for help finding "big names" and "unlikely proponents" that will help get the attention of committee members. If you have any contacts for someone who can help put some more weight behind these bills, please contact us directly at MAR2KGMOs@gmail.com.
Massachusetts GMO Labeling Legislation Hearings
June 3, 2013, 10 a.m. -12 p.m.
David Prouty High School – 302 Main Street Spencer, MA 01562
Details here
Please share the Facebook event: https://www.facebook.com/events/128204707376804/
June 11, 2013, 10a.m.
MA State House, Room A-1
Details here
Please share the Facebook event: https://www.facebook.com/events/527361627325700/
2. Submit Testimony. MA Right to Know GMOs is forming panels of experts, consumers and concerned individuals. We are also collecting written testimony to print and submit. Please sign up or submit testimony using this form: http://bit.ly/17wZPRX.
3. Call your State Lawmakers and let them know that you support GMO labeling. Phone calls are one of the most effective ways to get your voice heard. Find your legislators' phone numbers here and suggested talking points here.
For more information please visit www.MArighttoknow.org.
Massachusetts Right to Know GMOs is a statewide network of safe food advocates working together to reach a critical mass of awareness and support for legislation mandating adequate labeling of Genetically Modified (GM) foods in Massachusetts.