Avoid These Traitor Organic Brands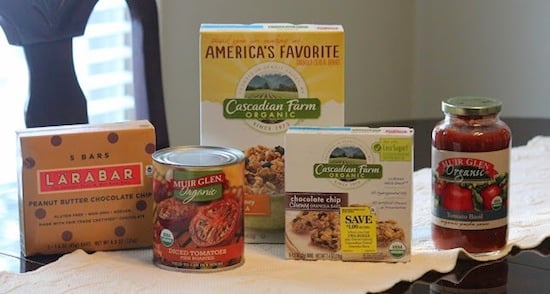 Here are some of the 50 "natural" and/or organic Traitor Brands targeted by the boycott of Grocery Manufacturers Association (GMA) companies and their products.
Why boycott? So far, between 2012 and 2014, Monsanto and the GMA have successfully blocked GMO labeling legislation in over 30 states, at a price tag of more than $100 million! These funds were received from the 300+ members of the GMA, which include chemical/pesticide, GE seed, and processed food industries. Together, these industries are working in a symbiotic fashion to grow, subsidize, and manufacture foods that have been clearly linked to growing obesity and chronic disease epidemics. The only way to really put pressure on these parent companies is by avoiding the brands they market to organic consumers, the brands you actually typically buy.
"Let's be clear. Junk food and beverage companies who are members of the GMA are gobbling up organic and 'natural' brands because they recognize the huge profit potential in the fast-growing organic and natural markets. They want our business. If we stop buying their brands, they know there's a good chance we'll find alternative brands. And we might never look back," Ronnie Cummins, national director of the Organic Consumer's Association, writes.
Natural/Organic Traitor Brand Owned By/Parent company IZZE PepsiCo Naked Juice PepsiCo Simply Frito-Lay PepsiCo Starbucks Frappuccino PepsiCo Honest Tea Coca-Cola Odwalla Coca-Cola Gerber Organic Nestle Sweet Leaf tea Nestle Boca Burgers
Kraft/Mondelez Green and Black's
Kraft/Mondelez Cascadian Farm
General Mills Larabar
General Mills Muir Glen
General Mills Alexia
ConAgra Pam organic cooking sprays
ConAgra Bear Naked
Kelloggs Gardenburger
Kelloggs Kashi
Kelloggs Morningstar Farms
Kelloggs Plum Organics
Campbells Wolfgang Puck organic soups
Campbells RW Knudsen
Smuckers Santa Cruz Organic
Smuckers Smuckers Organic Smuckers Dagoba Hersheys Earthgrain bread Bimbo Bakeries Simply Asia McCormick Thai Kitchen McCormick
Nine Additional Ways to Take Your Power Back
In addition to not buying Traitor Brand foods or beverages (even if they're certified organic), here are nine ways you can take power back from the corporate bullies that make up the Grocery Manufacturers Association:
Stop buying all non-organic processed foods. Instead, build your diet around whole, unprocessed foods, especially raw fruits and vegetables, and healthy fats from coconut oil, avocadoes, organic pastured meat, dairy and eggs, and raw nuts
Buy most of your foods from your local farmer's market and/or organic farm
Cook most or all your meals at home using whole, organic ingredients
Frequent restaurants that serve organic, cooked-from-scratch, local food. Many restaurants, especially chain restaurants (Chipotlé is a rare exception), use processed foods made by GMA members for their meals
Buy only heirloom, open-pollinated, and/or organic seeds for your garden. This includes both decorative plants and edibles
Boycott all lawn and garden chemicals (fertilizers, pesticides, etc.) unless they are "OMRI Approved," which means they are allowed in organic production. If you use a lawn service, make sure they're using OMRI Approved products as well
Become an avid label reader. If a GMA member company owns the product, no matter what it is, don't buy it
Download the Buycott app14 for your smartphone, which allows you to scan products to find out if they're part of the boycott before you buy them
Join the Organic Consumers Association's new campaign, "Buy Organic Brands that Support Your Right to Know"
Learn more at mercola.com. Dr. Joseph Mercola is an osteopathic physician, board certified in family medicine, and a multiple New York Times bestselling author. A sought-after natural healthcare expert for all major news networks, health shows and national magazines, www.Mercola.com is the #1 natural health website in the world.