Before Drugs and Surgery, Consider Giving Laser Therapy a Try for Pain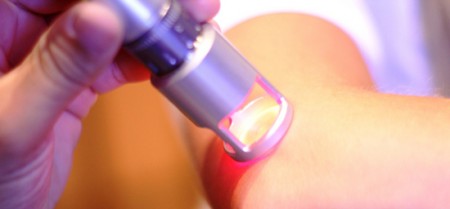 Holistic health physician Joseph Mer cola, MD, continually brings the latest and definitive word in alternative health news to the public.
Due to his rigorous standards of medical research and quest to provide only the most up to date natural health information and resources, Dr. Mer cola's health information is news you can trust.
Search Mer cola.com when looking for alternative health information. Sign up to receive his daily email newsletter and expand your natural health know-how.
In a recent article, Dr. Mer cola talks about K-laser class 4 laser therapy treatments for the healing of chronic and acute pain, in both humans and animals. Laser therapy is particularly effective for repetitive motion injury, such as carpal tunnel as well as chronic issues such as arthritis. If you are currently contemplating medical treatment for pain, make sure to add this article to your reading list.
Carol Bedrosian is the publisher of Spirit of Change magazine.
Related Article
Integrative Medicine Steers Healthcare Forward