News & Notes Spring 2014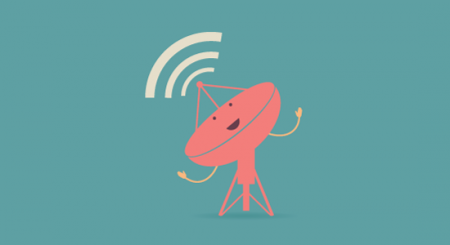 Can You Detect The Subtle Messages Your Body Is Sending You?
Huge radio telescopes are used to scan the heavens, searching out the faintest signal. The larger the telescope, the fainter the signal it can detect.
If we listen to our body, we can pick up the faintest, earliest warnings that something is amiss. With skill, these messages can be detected long before the health issue becomes serious. Ignore these warnings, and your body may have to literally scream to get your attention!
Be sensitive to things like changes in digestion or intestinal gas
, pain when attempting to turn or bend
, a persistent cough or throat clearing
, increased frequency of urination
, sudden loss or increase of weight
, dark circles under the eyes
, inability to fall asleep or stay asleep. Waiting until symptoms become obvious makes correction more difficult. Contact your holistic health professional with your observations.
— Source: Karen Moriarty, DC, Northboro Chiropractic Center
---
What Dog Are You Feeding?
Physical training can help set you up for success, but mental training is just as essential. Former Navy commander Mark Divine has taken the mental exercises and routines used by the U.S. Navy SEALs and adapted them for anyone who wants to develop courage, perseverance, and uncanny intuition in his new book The Way of the SEAL (2013, Reader's Digest).
For mental toughness, embrace the suck. Simply repeating this famous SEAL phrase can help anyone lean in to a hard task without wavering or whining. Another tactic: Laugh.
To identify and quash a negative mind-set, SEALs stop to ask themselves one simple question: Am I feeding Fear Dog or Courage Dog? Do this throughout the day to help channel negative thinking into can-do energy.
— Source: Reader's Digest, February, 2014
---
Northeastern States Pursue Regional GMO Labeling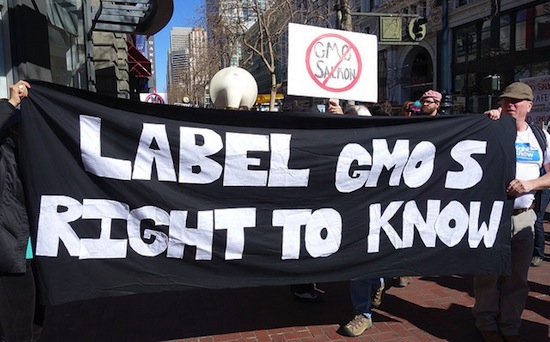 While big GMO labeling initiatives were defeated recently in both California and Washington states, over 30 states currently have GMO labeling laws winding their way through the legislative process. Unfortunately, the deep pockets of GMO food companies are never far from trying to defeat such efforts, having spent over 70 million dollars to capture the vote on just these first two state battles alone.
The Organic Consumers Association has obtained the Grocery Manufacturers Association's (GMA) "One-Pager" of talking points about GMOs and labeling laws. This document is intended for use by food industry lobbyists whose job it is to convince state lawmakers to reject GMO labeling bills in their states. The talking points include the usual misinformation about GMO safety testing and the so-called benefits of GMOs.
But they also include claims that GMO labeling laws are unconstitutional — claims that the Vermont Law School's Environmental and Natural Resources Law Clinic, and the Washington, DC constitutional law firm of Emord & Associates, say are baseless — but which are intended to strike fear in the hearts of lawmakers concerned about spending tax dollars on costly court battles.
In 2012, Monsanto lobbyists threatened to sue the state of Vermont if lawmakers there passed a GMO labeling bill, citing their First Amendment rights. Vermont's GMO labeling law stalled in 2012, in the face of these threats. Then in 2013, the Vermont House Representatives passed H.112, which "provides that food is misbranded if it is entirely or partially produced with genetic engineering and it is not labeled as genetically engineered…" and that "food shall be labeled as produced entirely or in part from genetic engineering if it is a product offered for retail sale in Vermont…"
The legislative session ended before the bill could move to Senate and now that the state legislature has reconvened, the bill has been taken up again. Vermont lawmakers could pass a clean bill — supported by 90 percent of Vermonters — being the first state in the nation to require GMO labeling on all food products for sale in their state, or they could pass labeling laws with a trigger clause similar to those passed in 2013 in Maine and Connecticut. These laws do not take effect until a combination of Northeastern states that adds up to 20 million residents pass similar legislation.
Currently Rhode Island has introduced its own GMO labeling law, and Massachusetts and New York are expected to follow soon. The New Hampshire legislature defeated a proposed GMO labeling bill in January, 2014, citing the alleged constitutional legal challenge.
Whole Foods announced last year that it plans to label GMO products in all its U.S. and Canadian stores within five years. Dozens of nations, including the members of the European Union already have GMO labeling laws. Scott Faber, executive director of the pro-GMO labeling organization Just Label It, said he believes the U.S. will follow suit, following pressure from states passing their own requirements first.
— Source: Organic Consumer's Association
---
Save Our Seeds
Today, most seed is conventionally produced in just a few places for global distribution. It is "good enough" but not necessarily adapted to the environmental pressures a specific region faces.
The world has lost 75% of the genetic diversity in food crops in a mere century. As crop diversity diminishes, food crops go extinct and plants lose the ability to adapt to climate change, pests and disease. Genetic patenting of seed (both GMO and hybrid) prevents many farmers from even saving their own seed, and GE pollen drift contaminates non-GMO and organic crops.
Part of a growing movement to relocalize and reclaim stewardship of seed production, Fruition Seeds in upstate New York provides over 100 varieties of certified organic vegetable, grain, herb and flower seeds to Northeast farmers and backyard growers. Each packet comes with seed saving instructions and DIY video tutorials are available at www.fruitionseeds.com.
"It's important that we produce seed regionally because whether you're breeding or just growing out, you're making a choice about what genetics gets passed on," says Fruition co-owner Matthew Goldfarb. "The work we're ultimately trying to do is develop regional seed for the Northeast that can deal with climate change and other pressures."
Toward this end, other regional organic growers partner with Fruition Seeds, mutually buying and selling surplus seed to augment each other's markets and a few large-scale organic farmers are collaborating with Fruition to develop new varieties.
— Source: The Cultivator, Winter, 2013, Cornucopia Institute
---
Urban Farm School Visionary Food Growers
The Urban Farm School (UFS) in Asheville, NC, is a 28-week immersion program that trains people of all backgrounds to grow their food through hands-on learning.
Led by a team of 50 local and global experts in permaculture design, organic production gardening, herbalism and wild edibles, water systems, natural building and more, the visionaries behind the UFS bring 34 collective years of social and environmental activism to those who want to help lead the food revolution from the ground up, no pun intended. Visit www.ashevillage.org/urban-farm-school.
— Source: Megan de Matteo for Asheville Village