Cause For Celebration…But Also Concern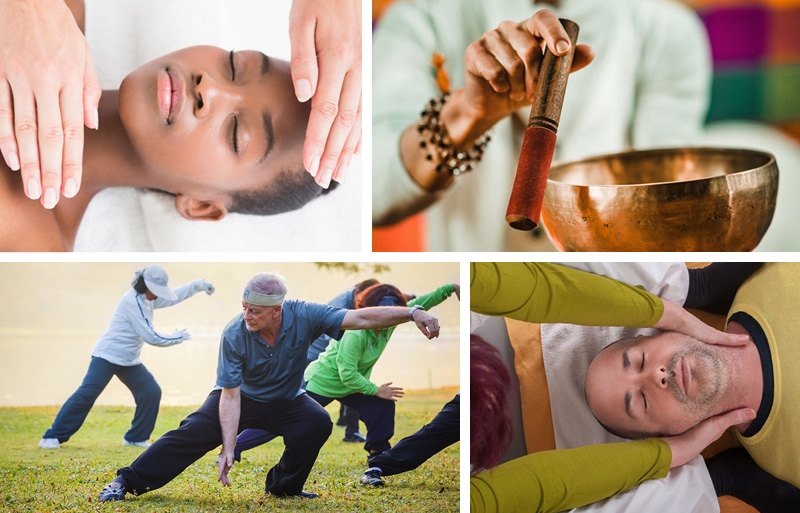 The first week in February brought good news to holistic practitioners in Massachusetts. But cause for celebration was short-lived as a threat to alternative and complementary health care workers emerged at the municipal level. First the good news:
1. S665/H3660, aka "Safe Harbor Bill," currently under consideration by the Joint Committee on Public Health, has been granted a reporting extension until April 1. The bill would protect unlicensed holistic practitioners from being charged with practicing medicine without a license as long as practitioners avoid certain prohibited acts and provide specific professional disclosures to patients as required by the bill. The extension in reporting grants the committee time to refine the language before a final vote. This bill could make it to the floor for a vote as early as this spring, potentially heading to the Governor's desk before the end of this year. This means now is the time to contact your senator and representative and ask them to support S665/H3660, the access and practice alternative healthcare act.
2. S168, aka "Bodyworks Bill," reviewed by the Joint Committee on Consumer Protection and Professional Licensure, has recommended that it be "sent to study," essentially acknowledging that the bill is fraught with inconsistencies and complexities that make voting on it in its current form inadvisable at this time. This bill would centralize authority for a great number of the 200+ GRAS (Generally Regarded As Safe, i.e., Reiki, meditation, tai chi) holistic healing modalities currently practiced in the state under a single, unrepresentative board for the purposes of licensing, and then call all these disparate practitioners "bodyworkers." In many cases the law would require practitioners to submit to training completely unrelated to their field in order to continue doing what they have already paid dearly to learn and practice. The bill has been proposed twice in recent years as a solution to stop human sex trafficking, despite recent high-profile arrests that have shown human trafficking also takes place in licensed facilities. The punitive licensing of non-harming, holistic healing professionals will not deter human trafficking; only criminal enforcement of human trafficking laws already on the books will.
It is likely that the testimonies from over 70 individuals opposing the bill at the October 2019 public hearing are responsible for bringing to light the enormous disruption to the entire holistic health industry that passage of the bill would cause, as a similar version that had no public comment last year sailed through committee and enjoyed a unanimous Senate vote (only to be blocked in the House.) Your voice matters! Since bills are often introduced multiple times, we need to stay tuned to this issue and see if the bill re-surfaces.
3. Yet this good news is tempered with a very sobering position at the municipal level. On Monday, February 3, 2020, the Marlboro Board of Health held a public hearing on an extreme ordinance proposal to restrict holistic practitioners in the town, including:
licensing of all bodyworkers
mandatory vaccinations
prohibition on maintaining home offices
criminal background checks
office plumbing requirements and more!
These actions to regulate completely safe, legal and professional holistic practitioners, while no doubt well-meaning, are a misguided and misinformed attempt on the part of the Board to prevent sex trafficking within the town. Over 25 holistic practitioners from around the state showed up at the hearing to educate the Board about the safety of holistic medicine, and the serious hardships these regulations would pose to alternative health practitioners and the consumers who rely on them for care. While BOH members voted not to move ahead with the proposed bill draft that evening as intended, they will surely re-work their proposed ordinances.
This could be the start of a troubling trend attempting to restrict holistic health practitioners at the municipal level. This means that alternative health practitioners and consumers in all towns need to stay vigilant at the local level to ensure that their health freedoms are not infringed upon as municipalities across the state struggle to combat sex trafficking, often by restricting practitioner freedoms, rather than helping law enforcement find sex traffickers and their victims. Because many misconceptions about holistic medicine exist, it's up to each of us to educate officials locally about the safety, effectiveness and necessity for holistic healthcare to be freely available to consumers, just as it has been for generations or even centuries. Now is the time to speak up to your legislators about keeping healthcare freedom of choice strong in Massachusetts. Find your legislators here: https://malegislature.gov/Search/FindMyLegislator. Email carol@spiritofchange.org to outreach for advocacy support in addressing proposed bodywork regulations in your town.
See also:
The Power To Heal Begins With Belief
Big Successes At The State House For Holistic Practitioners