Conscious Aging
If nothing were impossible, what would you do with your precious remaining time?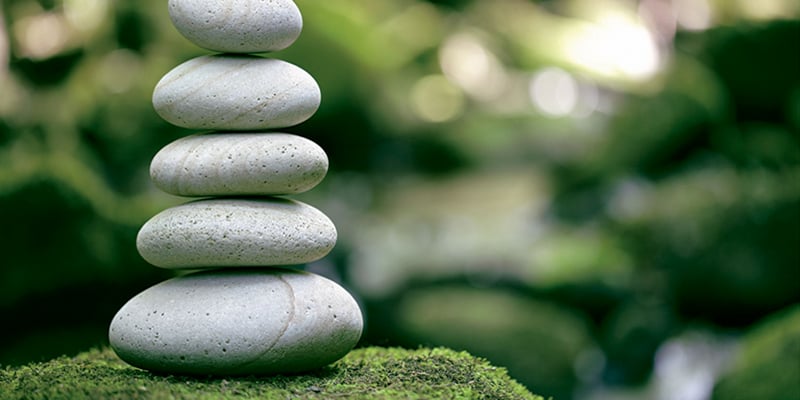 Now that we are collectively living longer, healthier lives, we've got a chance for a rich third act that hasn't existed for the majority of humanity. For most people in the US, our first life chapter was when we discovered who we were as members of our families, schools, and through our first adventures into the world on our own. The second was when we discovered our gifts and preferences as working people, partners, parents, participants in our communities, exploring our creativity, uncovering our core values, and discovering our worth.
The third chapter — starting as early as 50's for some — is just as distinct. We reap the fullness of all we've cultivated, open to dreams deferred or the calling of new ones, and take seriously the legacy we wish to leave. With children grown and careers ending, it's a time of changes and transition in many areas of our lives.
These richly fertile years offer the possibility of enormous personal, spiritual and emotional growth and depth to those who seek it. It is inevitable that our bodies, our relationships, our homes, our finances, how we spend out time, and other aspects of our lives will change in some way, eventually. How we engage these events — as opportunities or problems — is up to us. Beyond focusing on living longer, healthier lives, the calling is also there to become true elders, one of life's greatest rewards and honors. Elderhood challenges us to grow in deeply satisfying ways — emotionally, psychologically, and spiritually. We can make the kinds of contributions to the world that we might not have had time for when we were younger. And engage a new found sense of purpose.
Rather than experience the aging process as something that happens to you that you must respond to, you can choose to consciously and proactively design the life you want, and how you want to address the life events that will be part of your later years by exploring the eight cornerstones below. Conscious aging is living with full presence and awareness of all that's coming, and proactively making decisions and plans that honor your dreams and values.
VISION. To live the live you truly want, allow yourself to enter a fertile inner space where all is possible, and the words "can't" "shouldn't" and "too old or too late" are banned. Dream freely and feel into what's truly calling you. If nothing were impossible, what would you do with your precious remaining time? While you may not be able to create exactly what you dream of, there are many ways to create the experience you envision. What steps can you take toward creating what you want? What do you need to let go of to make room for something new?
YOUR BODY. Your body will always be your primary home, so invest in making it as inviting, comfortable and functional as possible. As your body ages, take the time to learn what your body needs in order to stay well, and do it. Find a holistic health practitioner you trust and minimize the use of drugs and maximize a healthy lifestyle, especially staying active. No matter how well you care for it, your body will eventually die. Take the time now to decide what your end-of-life desires are and create the documents and conversations needed to let others know.
MAKE PEACE WITH YOUR PAST. It's time to unpack the baggage you've been carrying for too long. Do you want to spend your remaining years reliving the least pleasant parts of your past, or do want to be present for the moments that are still available to you? Find a practice or person who can help you investigate and transform your blocks, regrets and fears. They were teachers you needed at some point in your life. Buried beneath them lie great capacities for empathy, love, compassion, kindness, creativity, intuition and great wisdom.
RELATIONSHIPS. It takes a village to do and enjoy every stage of life. We need each other. Prioritize engagements with those you love. Take risks and become more open and vulnerable about discussing your dreams, fears and needs with friends and family. Be the one to start healing conversations where there has been bad blood. Tell the people you love that you love them every chance you get and treat them with kindness. Enjoy lots of time with the young people in your life. Behave toward others the way you are wishing others would behave towards you, and welcome what comes back to you.
PARTICIPATE IN THE WORLD. You have wisdom, talents, experience, insight and maturity that the world needs. Find what you care about most and get involved. Volunteer, perform, mentor, start a business, take a stand for justice, or something else. Whatever it is, make it an act of loving the world. It will bring you pleasure, structure, meaning, people, growth, satisfaction and so much more. It's one of the great paradoxes of life that when we give from the heart we receive so much more than we give.
MONEY AND FINANCES. It's important to know what you have. If you don't know, figure it out. This will be different for everyone. We all know people better off than we are, and many more with far less. Spend time looking at how to best manage your money, and decide how you want to allocate it so that you have the best life possible for all your remaining years. If you don't have what you need, find a way to create an income stream for yourself doing something you love. Don't let fear about money stop you from living your dreams. Be open to finding new ways of doing things. A good life doesn't mean an expensive one.
SPIRITUALITY. Take time to explore the large questions of mortality and immortality, the meaning and purpose of life, and in particular your life. Spend more time consulting and listening to your heart, your soul and your intuition. Accept your humanness and forgive yourself for all you've held against yourself; look instead at what you learned and who you have become because of those mistakes and cherish the life you have lived. All of it. Engage in a practice — meditation, prayer, walking in nature, etc., — that helps you build the mental and emotional resilience and flexibility to be with whatever life brings with openness and freshness. Immerse yourself in gratitude everyday, as often as possible, and see the blessing in being alive, even when it's challenging. It will open you to miracles.
LEGACY. Your legacy is the life you have lived. With your remaining years you have the opportunity to be very intentional about what you are leaving behind. What do you stand for? Look deeply into your relationship with the full Earth community — humans, animals, air, water, food, plants and all — and align your values with how you impact the world, how you live, relate, spend, consume, invest, and share. Are you living in harmony with the wellbeing of humanity and the planet? The way you treat people, your footprints on the earth, the accomplishments you have contributed, and the way you model how to live, will be your true legacy.
Vivienne Simon, CPCC, JD, is an international author, coach and trainer, who has been working all her life to foster a just and sustainable world. A long-time Buddhist meditator and an ex-lawyer, her work draws heavily on both Eastern and Western teachings, and promotes the sacredness of all life. She can be reached at vivsimon@earthlink.net.
See also:
Healthy Aging Stories
Musings: Healthy Aging Gracefully