Corona Virus Project: Keeping MA Healthcare Strong During COVID-19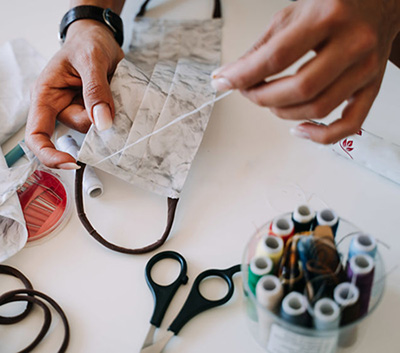 The arrival of the coronavirus in the US has caused huge economic shifts, leaving some industries unable to function currently and others lacking the necessary talent and resources to meet unsurmountable demand.
On Corona Virus Project, hospital and direct care centers can post needs they have for supplies, resources and labor that can be done at home. Those of us lucky enough to be quarantined will be able to visit here and help with any healthcare needs posted.
The site lists:
1. Supplies needed at each hospital
2. Hospitals taking DIY supplies and instructions on how to make
There is also a forum for engineers to discuss how to make prototypes of needed supplies out of common goods.
Some of these needs will be met straight forward like donating goods; some of these needs will likely require you to use your professional expertise to solve difficult problems. It may mean stepping outside of your comfort zone and translating knowledge from your industry outside of healthcare to a hospital setting. Humans are endlessly creative, and for those lucky enough to be quarantined, we have time to help from the sidelines. Let's go.
Visit Corona Virus Project today to see how you can help. More hospitals listed each day!
Sarah Vancini is the CEO and founder of ReLENT Digital Health and is donating her time and resources to aid hospitals during the COVID-19 pandemic. She has started The Corona Virus Project to help hospitals in MA connect with individuals and companies who have needed supplies. She hopes to help other states and also aid healthcare workers and their families in the future.
See also:
12 Ways Communities Are Taking Care of Each Other During the Pandemic
Here Are The Good Ways Our Lives Are Already Changing As Coronavirus Halts Modern Life