Coronavirus Energetic And Holistic Treatments At Home: Updated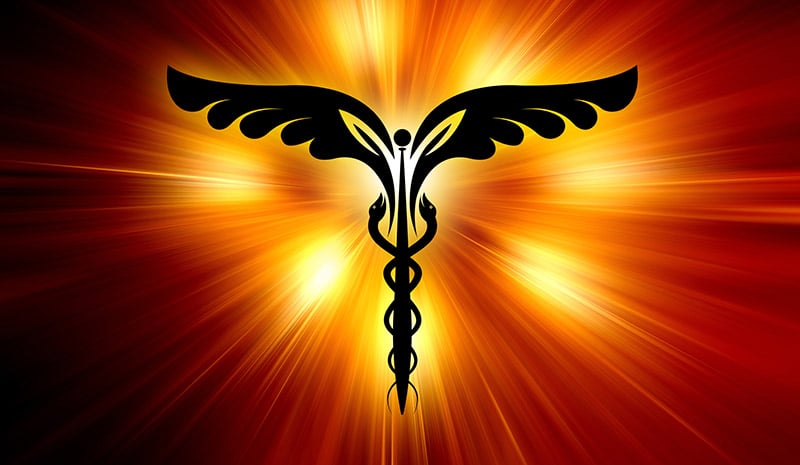 This article was originally published on March 16, 2020 and updated on April 27th, 2020.
There is no time like the present to consider the safety, simplicity, effectiveness and affordability of energetic and holistic treatments for COVID-19 (Coronavirus 2019). The following treatments and tips have been shared with SpiritofChange.org over the past several weeks. Explore and experiment with this self-care information for yourself and loved ones, and share it freely. Most importantly, stay home until the pandemic danger has passed! We will continue to update this post as we receive new information.
Eminus Mirus
Ethan Borg, founder of Eminus Mirus energy medicine, is providing coronavirus broadcast energy treatments for free to those who sign up here. Each person must sign up individually, although you can include your pets or dependents in your request. It's totally free, your name or email will not be sold, and there's nothing you need to do once you sign up. You will receive daily treatments.
AMMA Resonance Healing
Peter Chappell has developed a series of Source Resonances available via the AMMA Resonance Healing Foundation website. One of these research resonances (audio clips) is specifically for coronavirus. It has a free download and instructions for the audio clip. You can also listen online here.
Sound Therapy
The Sound Lady, Kathleen Nagy, has prepared a 5-minute download of a .wav file that can be played on any device, with French horn and vocal harmonic overtones that energize your immune system to help fight off infections. Free download in the month of April.
A Breathwork Meditation for COVID-19
This guided meditation by medical intuitive Wendy Marks is intended to help strengthen your lungs through breathwork and support your body, mind and spirit by releasing fear, stress, and anger related to COVID-19 and beyond. Music by Raymond Gonzalez.
Jin Shin Jyutsu
Jin Shin Jyutsu is the art of releasing tensions, which are the causes for various symptoms in the body. A simple self-help exercise for boosting immunity called The Spleen Flow can be found in this 3-minute online video. See also this nourishing JSJ practice and meditation that was live-streamed on YouTube March 25, 2020, and can be practiced daily by anyone, from the comfort of your chair. Note: Bypass the first 2 minutes of the video in "echo mode." To quickly quell feelings of worry, hold either thumb.
Energy Balancing By Numbers
Energy Balancing By Numbers, developed by Lloyd Mear, supplies the source frequencies necessary to bring the body back into proper balance. There are thousands of numerical sequences that can be utilized by the body to return itself to a state of homeostasis and allow the body to heal itself naturally. This is the number for coronavirus elimination: 49565778557862.
There are three ways to install these numbers in your body, according to Paul Callahan of The Wellness Codes. You can choose one or do all three.
Read the numbers 7 times, several times each day for at least 6 weeks.
Write the numbers on paper and apply them to the inside of your left wrist or ankle for at least 6 weeks. We take in energy on our left side. The first digit of the numbers sequence must be pointing up your arm, not down toward your hand. Do not apply the numbers to the top of your wrist or the outside of your ankle.
Write the numbers on paper and tape them to the outside of a water bottle. Make sure the numbers are facing the water. Let the water sit for at least 8 hours to charge energetically and then drink all of the water, refill and repeat daily for 6 weeks or more to ensure the frequency remains in your body permanently.
BioGeometry
BioSignatures are a set of linear diagrams that enter into resonance with the patterns of energy flow in the body organs. The BioGeometry BioSignatures emitter developed by Dr. Ibrahim Karim is used to connect the BioSignatures to an individual's energy system. The emitter is designed to enhance the immune system as an additional environmental preventative measure in light of viruses and 5G. Simply print out the emitter on page 3 to scale and tape or digitally place your photo in the center, being sure not to cover any part of the drawing; hang it on a wall. It is not recommended to laminate, cover, or place the emitter in a drawer. Once a day wipe any settled dust off the emitter.
Sinus Cleanse
According to Mer cola.com, "coronaviruses (as a general group) incubate in your sinuses for about three days before moving down into your lungs, and appear to be destroyed by temperatures around 133 degrees F (56 degrees Celsius), which can easily be reached in a sauna." For those who do not have access to a sauna, a simple pot of very hot water with a towel draped over your head can provide an effective sinus cleanse, as well as the use of a neti pot. If you have some, add a drop of the anti-viral oil of oregano to your hot steam pot for extra effect.
Homeopathy
Dr. Lisa Samet, an expert homeopath in Montreal, who works alongside Dr. Andre Saine, one of the foremost homeopaths in the world, offers this homeopathic advice: "Now that specific symptoms of COVID-19 have been better understood, and homeopaths around the world have had a chance to treat patients testing positive for COVID-19, the genius epidemicus has been tentatively identified as the remedy Bryonia. Additionally, Camphora was useful in a large percentage of homeopathically treated cases in Iran. As more cases are treated in the next few weeks by homeopaths, the genius epidemicus will likely be further refined. It is important to mention that the genius epidemicus may change from one location to another depending on climate, and altitude and may even change over the course of an epidemic.
To take the remedy preventatively, the best guidance right now (and I guarantee you this will evolve and change over the next weeks, if not days) is to take Bryonia for prevention, and if you have it, to alternate with Camphora. If just using Bryonia take a pellet weekly, ideally in a 200c potency. If taking both, you could alternate: Bryonia this Monday, Camphora the next Monday, and repeat again, alternating remedies each week until the risk of contracting the coronavirus is gone. This is obviously in conjunction with all the other great advice you have read about concerning hygiene: washing your hands frequently, drinking hot liquids (the virus appears to be susceptible to high heat), etc.
Additionally, certain supplements are crucial. Consider vitamins D and C (adults 2000+iu per day and kids 500-1000iu per day, of each); zinc — oral spray or lozenges might be best as the virus' route of entry is nose and mouth, and NAC (n-acetylcysteine), which helps replenish the most powerful antioxidant in your body, glutathione. This amino acid supports the health of the respiratory tract, a big feature to prevent the multiplication of the Ccronavirus. You might also want to have on hand oil of oregano for treatment of any sore throat, an initial feature of COVID 19, which can also be used as a mouthwash and gargle." Thanks to MA homeopath Betsey Beaven for passing along this homeopathic update.
Cynthia Chrisman, MPH, CHH, reports that the Homeopathy Help Now online resource is available, providing homeopathic support at home for anyone who needs it. It is free/donation-based and run by professionally certified homeopaths, who have extensive experience and therefore can help ensure safety.
Crystal Healing
Kyle Russell, of Crystal Concentrics has posted a YouTube video with instructions on how to use crystals to boost your immunity. Hold your crystal or keep it within sight on your desk or tabletop as you meditate upon any qualities of the crystal to convey them to yourself. Here are Kyle's top immunity crystal picks:
1) Lavender Fluorite and Nephrite Jade to calm the nerves and soothe the emotions
2) Herkimer Diamond for health and strength, an impermeable system
3) Black Tourmaline for limits and boundaries
4) Shungite to filter out unwanted energies
5) Smoky Quartz to let go of and transmute toxicity
6) Lavender and Dark Amethyst for spiritual cleansing and adherence to your mission
Emotional Freedom Technique
Emotional Freedom Technique (EFT) is a simple tapping technique on acupressure points that can effectively move you from panic to power and reduce anxiety, according to life coach Tina Marian, RN, of MedicineMyWay.us. The points to tap on include: eyebrow (EB), side of eye (SE), under eye (UE), under nose (UN), chin (Chin), collar bone (CB), under arm four inches down from armpit (UA), top of head (Crown).
Start by creating a set-up statement and tapping on your karate chop spot (the fleshy side part of your non-dominant hand) with the four fingers of your dominant hand. While tapping on your karate chop point, read the three statements below:
Even though I find myself in fear and panic because of this COVID thing, and I can't even think straight, I accept who I am and how I am feeling.
Even though everywhere I turn, the news, the newspapers, my neighbors and co-workers are all talking non-stop, it's true that that I am worried, but I would prefer to remain calm in this chaos.
Even though when I see the empty shelves at the grocery store, and it triggers deprivation fear, I accept and honor all of my feelings, even the uncomfortable ones.
Using two fingers of your dominant hand, begin gently tapping the prescribed points on the dominant side of your body while verbalizing the script below. Stay connected to your feelings and notice where you feel them in your body. Tap until you feel better. After a round or two, you should feel lightness or a sense of relief from anxiety.
EB: I can't help but be alarmed
SE: Look at the news. Places of business are closing, we are told to stay away from another.
UE: When will this end? They say people are dying in droves.
UN: People are stuck on cruise ships and in quarantine. Is this medical martial law?
Chin: How can I stay safe? How can I keep my loved ones safe?
CB: The shelves are empty and I am so not used to that.
UA: How did this happen? I am so angry about all of this.
Crown: Can we wind back the clock to three months ago?
EB: This anxiety that I feel…
SE: I don't know what to think.
UE: There are so many theories: Bat soup? China lab? Biowarfare?
UN: We may never know the truth.
Chin: What matters most is my reaction
CB: I just want me and my loved ones to be safe.
UA: I need to release some of this fear energy so I can have clarity.
Crown: I want to make level headed decisions.
EB: Fear does nothing that is helpful, only weakens me and my immune system.
SE: I want to focus on what I can do to help myself and my loved ones.
UE: I want to take better care of my health; maybe a good start is turning off the TV.
UN: Eat healthier, take vitamins and enjoy the sunshine, get into nature. Laughter is good medicine.
Chin: I choose to focus on what I have rather than focus on the fear.
CB: Some are saying that once this is contained life can go back to normal.
UA: If I have a belief system in God or a Higher Power, I can choose to turn this over.
Crown: I am deciding to enjoy the day because that is what I do have right now.
Virus Avoidance
James Robb, MD, coronavirus expert, notes that the virus is spread in large droplets by coughing and sneezing, which others may then breathe directly into their lungs, or by touching their nose, eyes or mouth with contaminated hands. All surfaces where these droplets land can be infectious for up to a week, and we unconsciously touch our face up to 90 times per day, providing ample infection opportunities. Use only your knuckle to touch light switches, elevator buttons, and ATM touch screens. Use 60% alcohol disinfectant wipes or latex gloves before touching public shopping carts, door knobs, gas nozzles or any public surface. Wash your hands immediately for at least 20 seconds upon returning home. No handshaking; try a fist bump, elbow or foot tap, slight bow or namaste folded hands. Stay home as much as possible to avoid spreading or contracting the virus. To ensure safety even indoors, wipe all surfaces of your furniture and appliances using a natural organic disinfectant to do a deep cleaning to get rid of germs and viruses that may be present inside your home.
Drink Liquids
Ensure that your mouth and throat are moist, never dry. Take a few sips of water at least every 15 minutes. While drinking liquids does not provide immunity against viruses, it can provide some degree of protection and boosts your immune system to be at full hydration. Gargle with warm salt water several times a day.
Keep It Hot
Drink plenty of hot water to prevent the virus; COVID-19 is not heat-resistant and will be killed in an environment above approximately 78 degrees Fahrenheit. Don't travel to cold climates; avoid ice in your drinks. To help the body maintain heat, exercise and eat more ginger. If you have a fever, keep covered and warm, drink ginger tea or soup, and liberally use garlic and pepper. Eat less salty, sour and sweet.
Spirit of Change free holistic magazine, published by Carol Bedrosian, has circulated in New England for over 30 years. www.spiritofchange.org. Please send more COVID-19 energy treatments and holistic tips to carol@spiritofchange.org.