Could Toxic Food And Medications Be Contributing To School Shootings?
Studies show that many serial killers and criminals have one thing in common: they live on junk food.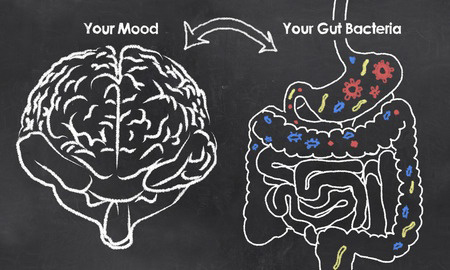 There have been more than 1,600 mass shootings since Sandy Hook. This month's massacre in Parkland, Florida was one of the worst. Each time I hear about another tragedy, I cannot help but wonder, what did the shooter eat? Was he on SSRIs or psychiatric drugs?
Barbara Stitt, the author of Food and Behavior: The Natural Connection, shared supporting evidence over a decade ago. Stitt discovered through interviewing parolees, serial killers and criminals that regardless of economic backgrounds they all had one thing in common: all of them bragged that they "lived on junk food." In America, tests show that the majority of our junk food—soda, pizza, burgers, ice cream, chips, cookies, highly processed prepared foods—contain GMOs and glyphosate.
It does not appear that Stitt was aware of GMOs and glyphosate at the time of the study, in the late 1990s. But when junk foods were eliminated in high schools, the dropout rate in a school of 5,000 went from 500 to 14. Stitt wrote that more than 80 percent of probationers who came to her after she started using a food-based treatment were able to go on to live full, productive lives, and analyzing a 12-year study, found that not a single individual who stayed with the program had been back in trouble.
Clearly, teens and criminals were able to make better decisions when they eliminated damaging neurotoxins from their developing brains and ate food that was more nutritious, giving their brains the vitamins and minerals needed to make better decisions.
The standard American diet, consisting primarily of processed, wheat-based products containing GMO sugar, soy, corn and canola or cottonseed oils, has been shown to be highly contaminated with glyphosate herbicides, which have been shown to be neurotoxic. Just this month, more news of glyphosate contaminating lunch food, such as bread and peanut butter, was released.
This herbicide is a major profit-maker for Monsanto and many other chemical companies. It has been used for 40 years on our food and feed crops as a weed killer, but with the introduction of GMOs, enabling farmers to spray crops directly, and the approval for use as a drying agent, and growing weed resistance, the sales of glyphosate have increased 73 percent in 2013 alone.
Glyphosate absorbs into the crop and has been showing up in the majority of food samples tested. Elderly people in Southern California were screened and on average their levels of glyphosate rose 500 percent in the past two decades. Is the presence of glyphosate, a known neurotoxin, in the bodies of elderly contributing to dementia and Alzheimer's? What is it doing to the bodies and minds of our vulnerable children and teens? Which leads us to medications.
Many doctors now point to toxins such as glyphosate, in the food supply as a major contributing factor to the imbalance of the gut microbiome, and a depletion of serotonin, which therefore leads to psychiatrists prescribing SSRIs, which attempt to add serotonin back into the body. The introduction of serotonin through SSRIs has led to a reported increase of side effects such as suicide, depression and violent behavior.
A 2015 Swedish study stated, "On stratifying the individuals by age, a significant association was seen between the use of SSRIs and convictions for violent crimes among those aged 15-24 years."
A 2017 article stated that 13 percent of Americans surveyed admitted to taking antidepressants such as SSRIs in 2014 and global revenue for antidepressants is projected to grow to nearly $17 billion by 2020.
If our standard American food supply was not destroying the gut biome and brains of our youth, kids would not be on SSRIs, and perhaps the decision-making of some would not drive them to tragic acts of violence. Our society is being deeply impacted by mass shootings and kids committing suicide on Facebook livestream.
It is time not just to demand better guns laws, which are crucial, and better or more medications. It's time to look at the food being fed to our pregnant mothers, children and teens that contains neurotoxins. It's time to put the physical and mental health of our nation first and support healthy, safe, organic food for all Americans.
Zen Honeycutt is founder of Moms Across America.
This article was republished from Alternet.
See also:
Are Dead Children The Price Of Freedom?
Stress, Depression And Anxiety Are All Alleviated By Probiotics