Creamy Dairy-Free Macaroni And Cheese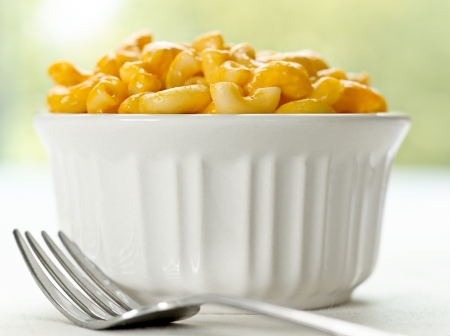 When it comes to healthy living and eating foods that fuel us, the bottom line is just keeping it real. If most of the time, we fill our days with real, whole foods, then our bodies will handle the times we don't make best choices. This macaroni and cheese is one of those in-between meals.
The pasta may be processed but's a better choice pasta, and the cream sauce is full of nutrients like vitamin C, beta carotene, magnesium, and fiber. It also happens to be pretty easy to make. I say it's a win!
And did I mention it's delicious?
Ingredients
1 medium sweet potato, cooked*
2 tbsp pine nuts
2 tbsp nutritional yeast
1 tsp honey dijon mustard
1/2 tsp onion powder
1/2 tsp garlic powder
1/2 tsp sea salt
2 cups pasta
Directions
*Reserve water from boiled sweet potato
Cook pasta according to instructions while prepping cream sauce. Add a tbsp of sweet potato water to a blender, along with sweet potatoes, pine nuts, and honey dijon mustard. Blend well until mixed and creamy. (Add a little more water, if necessary.) Add seasoning and blend for another 20 seconds.
Donna Morin is a certified wellness coach. Her passion lies in empowering families, understanding that health lies not just in a few meals, but in forming lifestyle habits.
See also:
Ridiculously Good Pumpkin Spice Cookies
What Is Quinoa? One Of The World's Healthiest Foods