CVS Quits US Chamber of Commerce Over 'Craven' Ties to Tobacco Industry
Pharmacy giant no longer member of 'the lobby group for Big Business.'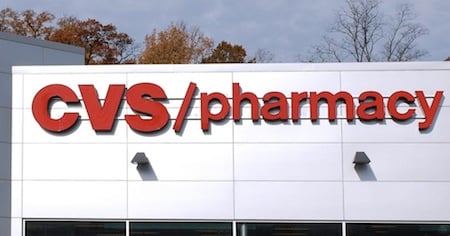 CVS has announced it's ending its membership with the U.S. Chamber of Commerce following reporting that the powerful trade association was doing the bidding of the tobacco industry by working to thwart global anti-smoking efforts.
The Chamber has been described as "the lobby group for Big Business."
The New York Times reported last week on how
From Ukraine to Uruguay, Moldova to the Philippines, the U.S. Chamber of Commerce and its foreign affiliates have become the hammer for the tobacco industry, engaging in a worldwide effort to fight antismoking laws of all kinds, according to interviews with government ministers, lobbyists, lawmakers and public health groups in Asia, Europe, Latin America and the United States.
"Facing a wave of new legislation around the world, the tobacco lobby has turned for help to the U.S. Chamber of Commerce, with the weight of American business behind it," the Times' reporting continues.
U.S. Senators Richard Blumenthal (D-Conn.), Dick Durbin (D-Ill.), Sherrod Brown (D-Ohio), Jeff Merkley (D-Ore.), Al Franken (D-Minn.), Elizabeth Warren (D-Mass.), and Sheldon Whitehouse (D-R.I.) responded to the news by denouncing the Chamber's reported efforts as "craven and unconscionable." Their statement also said that the association was, "in effect, renting its letterhead and name to big tobacco, contrary to responsible corporate interests and Americans' interest."
In a statement sent to media on Tuesday, CVS also reacted to the reporting and announced its departure from the Chamber.
"We were surprised to read recent press reports concerning the U.S. Chamber of Commerce's position on tobacco products outside the United States," David Palombi, a senior vice president at CVS, said in the statement. "CVS Health's purpose is to help people on their path to better health, and we fundamentally believe tobacco use is in direct conflict with this purpose."
CVS announced last year that it was stopping the sale of tobacco products in its stores, saying the decision was "simply the right thing to do" and that such products "have no place in a setting where health care is delivered."
Sen. Blumenthal commended the drugstore giant's move in leaving the assocation, saying CVS showed "its commitment to advancing public health across the globe—a laudable, vital mission that the Chamber is actively undermining in its global lobbying campaign against anti-smoking laws."
Watchdog organization Public Citizen said in a report (pdf) issued last year that the Chamber was "by far the top dark money spender in 2014," adding: "Almost all of the money the Chamber has spent has gone to aid Republicans or hinder Democrats."
Andrea Germanos is a staff writer at Common Dreams.
See also:
Quit Smoking For Good
EarthTalk: Cigarette Butts