Dealing with Addiction: Getting to a Place of Healing and Peace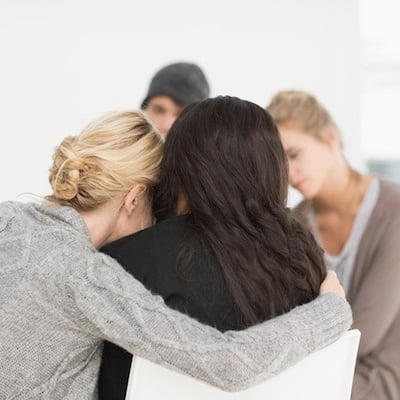 Are you currently suffering from addiction? Whether you're battling an addiction to alcohol, drugs or sex, there is light at the end of the tunnel. Though the road to recovery might be an ongoing life practice, if you have the right attitude you will begin to live a sober life.
There are certainly a lot of myths about addiction that you should be aware of. What must be understood, however, is that just as everyone has different causes for their addiction, everyone will also have different paths of healing and finding peace within their lives.
Rehab Facilities
One of the more common options for receiving treatment from your addiction is through a rehabilitation center. A rehab center is essentially an addiction treatment center where participants come to receive varying levels of treatment for their addiction. These facilities often are staffed by medical professionals that can include nurses, nurse assistants, therapists, and in some cases, doctors. There are literally hundreds of rehab centers for you to choose from, both here and abroad, with rehab in Scotland, Europe and the Caribbean, each offering different methods of treatment and healing. There are centers exclusively for women, just as there are rehab centers exclusively for men, as the reasons for addiction are often different for women and men. There are two options for you to choose from when deciding to be treated through a rehab facility.
Inpatient Treatment Programs
Often recommended for those who have severe addictions is the inpatient treatment options. Interested parties will generally come in to the facility, receive an evaluation and then be given an ideal recovery plan. Depending on the severity of your addiction and underlying causes for addiction, participants could be asked to stay for a period of 30 days or more. During that period of time you will experience varying levels of treatment options that may include one-on-one counseling, group therapy, 12-step programs, and holistic approaches, such as acupuncture.
Outpatient Treatment Programs
Maybe your schedule is overwhelming or you have small children that you can't be away from for such a long period of time, but you still want the option to get treatment through a rehab facility. If this is the case, you can consider going to outpatient services. Here you will receive the same types of treatment as described above, however, you will not be required to stay overnight. They will provide services based on your schedule and needs.
One-on-One Counseling
Not everyone goes down the road of recovery through a rehabilitation center. Some individuals prefer treatment options that will allow a bit more exclusivity. Seeking the assistance of a drug counselor can be another beneficial option that can help you during and after your addiction. If you'd prefer to try simple talking through of your problems and learning healthier ways to confront the matter, then going to a therapist might be all you need. However, you will need to find a certified professional that has extensive experience in dealing with your type of addiction to get the best treatment possible. Again, depending on your needs, schedule, and severity of addiction, you may need to speak with the therapist several times a month to work through the problems.
Support From Loved Ones
There are some suffering from addiction that are able to get the problem under control with the support and guidance of friends and family members. While it is recommended that you seek therapy as a professional source for dealing with the underlying cause of your addiction, changing your lifestyle and being around those that are supportive can work wonders in helping you to totally heal and recover.
It is imperative that if you're going to take this route that you first find support people who really care. Hanging around individuals that will influence you to fall back into your old habits of addiction will only hinder your growth and development. If you don't have friends or family members that you trust, you can always opt for a support group in your area. There you will be provided with a sponsor who will guide you along the path to recovery. You'll get to meet with like-minded individuals and get an understanding of how addiction starts, and the various paths to recovery.
Lifestyle Changes
Lifestyle changes are necessary while being treated for addiction, as well as during your sober living journey. These include things like exercising on the regular basis, steering clear of key triggers and influences, finding new hobbies, and even cultivating relationships with those you may have hurt in the past.
Some individuals will need a combination of the above mentioned processes to heal and find peace. Deciding which route is best for you is about more than just choosing which is the simplest process, but more about which process will actually address your concerns and help you heal and recover over time.
Ashley Andrews is a San Diego-based freelance writer who blogs on a wide range of green living, business, health and technology topics.
See also:
Damaging Myths About Addicts and Addiction