Digital Photography As A Hobby: Exploring The Artistic Side Of You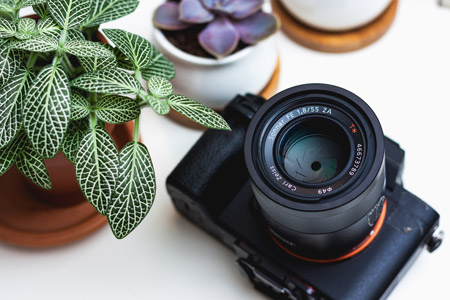 From phone cameras to digital cameras, the digital revolution has transformed photography into one of the most common visual art forms. With the advent of social media, sharing of photos taken during holidays, birthday parties, weddings, and during virtually any activity, has become easy.
However, learning to take great photos that capture the essence of the moment is a process that begins as a hobby before morphing into a professional undertaking. As a hobby, digital photography is a creative venture that requires a greater understanding of more than just the basics of steadily holding a camera and taking photos. It is an art that requires preparation beyond purchasing a digital camera.
Why Take Up Photography As A Hobby?
1. A fun way to document memories: Digital photography accords you the freedom of recording and sharing special moments with friends and loved without the baggage that comes with professional photography.
2. Exploring your creativity: Digital photography allows you to explore your creative side because it is an art form. Like other art forms, digital photography is flexible. It will allow you to experiment with new ideas using photo editing tools, such as lightroom presets.
3. A great way to stay healthy and fit: Digital photographers enjoy new sights, landscapes, and challenges. Sometimes you might need to climb a hill or go hiking to take the best pictures that appeal to your creative side. Getting where you need to be to take raw pictures of breathtaking mountain scenery is also a great way to burn a few calories.
4. It is a learning process: Digital photography is a great additional skill to add to your resume. Mastering digital photography ideas, balancing light, trying different editing techniques, and using tools such as Lightroom presets, will help you gain knowledge and experience.
5. Expanding your social network and circle: Whether a professional or hobbyist, engaging in digital photography is a great way to meet new people and expand your professional and social networks. You can enter photo contests and go to photography expos to show your work. You'll learn new ideas, enjoy new experiences, and may even win awards in the process!
Tips For Becoming A Skilled Digital Photographer
The following tips will help you improve the quality of your digital photos, and in the process help you enjoy your new hobby:
1. Invest in a good digital camera: While you might need to spend a few more dollars, investing in a quality camera can be the difference between enjoying your hobby and remaining frustrated. With proper mastery, a reliable camera can equate to better quality pictures.
2. Handle your camera properly: To avoid ending up with blurred photos, always use both hands to hold your camera while taking photos. Support the lens with one hand as the other holds the camera body close to your body. Proper handling of a camera, when combined with the right shutter speed that matches the focal length, can produce high-quality images.
3. Use the correct lens to give your photos a sense of depth: Lenses with wide angels are suitable for panoramic pictures, while narrow-angled lenses will help you capture sharper pictures.
4. Simplicity is always the key: A simple picture is shorn of unnecessary distractions. While editing your photos, always consider using simple backgrounds.
5. Consider your situation before settling on any settings: Before selecting any of the settings on your camera, including the option to use flash, always understand the dynamics of your situation. These dynamics include lighting and your photography needs.
6. Experiment: Before venturing into the mountainside to take those breathtaking images, always experiment first. Tinkering with camera settings will allow you to master the camera efficiently, which will translate into better pictures. Learn the imaginary lines in the photo frame and identify where such lines intersect. This knowledge will enable you to choose the best place where the focal image should be in the frame. Explore the various options in your photo editing tools and try new ideas before venturing out.
Digital photography is a great way to explore and develop your creative skills, with numerous social and professional benefits. However, the key to success is understanding your camera and all the various settings of each photographic situation.
Ashley Andrews is an avid outdoors lover, photography connoisseur and mother of three. When not outdoors exploring, you can find them cuddled up indoors and reading new books.
See also:
Art As A Spiritual Practice
How Photography Shapes Our View Of Native Americans