EarthTalk: Environmentally Friendly High Mileage Hybrids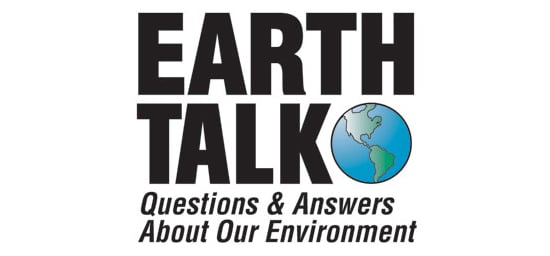 Dear EarthTalk: What are the most environmentally friendly and highest mileage cars on the market today? Also, are the batteries in hybrid cars recyclable? — Sheila Gosselin, via e-mail
According to the American Council for an Energy-Efficient Economy's (ACEEE) Green Book, an annual environmental rating of the best and worst cars, Honda and Toyota models led the pack as the world's "greenest" automobiles for 2006. Not surprisingly, top honors went to a hybrid gasoline-electric vehicle, Honda's Insight, which pairs an efficient electric motor with a gasoline engine to save gas and minimize emissions. Unfortunately, the Insight, launched in 1999, will soon be discontinued due to declining sales.
To determine a car's rankings, in addition to fuel efficiency, ACEEE factors in the pollution generated by a given vehicle based on U.S. Environmental Protection Agency (EPA) emissions ratings. While the Insight does not have as clean an exhaust rating as Toyota's hybrid Prius, it has slightly better highway mileage (56 versus 51 miles per gallon), making it the overall winner. Other top green models on ACEEE's list include various versions of Honda's Civic (particularly its natural gas version) and Toyota's Corolla and Matrix. The Hyundai Accent, Kia Rio, Mazda 3, Chevrolet Cobalt and Saturn Ion also placed well.
Regarding batteries, hybrid advocates insist that the nickel-metal hydride batteries found in the Toyota Prius, Honda Insight and other hybrids contain far fewer pollutants than the lead-acid types present in traditional gas-powered cars. Furthermore, carmakers are keen to keep such batteries out of landfills, with Toyota even offering to buy back spent hybrid batteries for $200 so it can recycle them.
According to Toyota: "Every part of the battery, from the precious metals to the plastic, plates, steel case and the wiring, is recycled." Meanwhile, Bradley Berman of the website, HybridCars.com, reports that, "Honda collects the battery and transfers it to a preferred recycler to follow their prescribed process: disassembling and sorting the materials; shredding the plastics; recovering and processing the metal; and neutralizing the alkaline material before sending it to a landfill." Automakers are scrambling to create smaller, more efficient and less toxic batteries for hybrids and other vehicles, Berman reports.
Another option for green consumers is a diesel car that runs on biodiesel, a fuel derived from renewable crops (and which works seamlessly in most diesel engines). AutoWeek magazine reports that a biodiesel-powered Volkswagen Jetta TDI has the best overall fuel economy of any new car on the road today under "real-world driving conditions" (which include, among other things, traffic congestion, use of air conditioning and high speeds). In AutoWeek's test-drive comparison, the Jetta TDI achieved nearly 50 miles per gallon using B20 biodiesel (two parts vegetable oil, eight parts regular diesel), edging out even Toyota's Prius, which only scored 42 mpg using gasoline.
The EPA is revising its own testing procedures for the 2007 model year to try to get more in line with real world driving conditions. As a result, fuel economies displayed on window stickers will change. Some cars, especially smaller vehicles and hybrids, will lose as much as 12 percent in their ratings.
CONTACTS: ACEEE's Green Book Online, http://www.greenercars.com; http://www.hybridcars.com; AutoWeek Magazine's "Are We There Yet?" http://www.autoweek.com/apps/pbcs.dll/article?AID=/20060424/FREE/60417021/1008.
Got an environmental question? Send it to EarthTalk, c/o E/The Environmental Magazine, P.O. Box 5098, Westport, CT 06881 or e-mail earthtalk@emagazine.com. Visit http://www.emagazine.com/earthtalk/archives.php to read more EarthTalk columns.