EarthTalk: What's The Best Bang For My Buck On The New Plug-in Cars?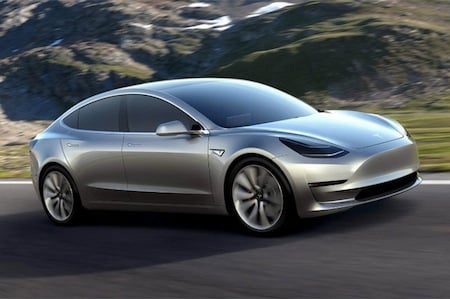 Dear EarthTalk: I'm finally ready to make the switch from my old gas guzzler to an electric or plug-in hybrid car. What are the best bang-for-my-buck deals on these newfangled vehicles? — Mickey LaMonte, Boston, MA
With each new model year, automakers continue to expand their offerings of affordable and fun plug-in hybrid and all-electric vehicles. While consumers obviously want these new cars, this year's phase-in of President Obama's higher automotive fuel efficiency standards have given automakers another reason to step up the manufacturing of less consumptive vehicles that compete in price with their gas and diesel counterparts. Also, new car buyers can cash in on up to $7,500 in federal tax incentives (and possibly more from their own state—check out the Database of State Incentives for Renewable Energy to find out) to help defray the costs of getting into an EV or plug-in hybrid. What this means is that giving up gas has never been so easy—or cheap.
A case in point is Ford's redesigned C-Max Energi, a plug-in hybrid that gives drivers a range of up to 500 miles as well as 19 miles of all-electric driving for under $28,000 factoring in the federal tax rebate. Not to be outdone, General Motors' Chevrolet brand is coming on strong with several of its own affordable EVs and plug-in hybrids. The Spark Electric gets more than 80 miles per charge and can be had for less than $19,000. Chevy fans looking for a beefier engine and torquier ride can opt for the Volt plug-in hybrid, which runs for 380 miles using its gas engine as a generator or 38 miles on electric battery power alone—all for less than $27,000.
Meanwhile, German automakers continue to innovate on the electric vehicle front. BMW's all-electric I3 EV zooms from zero to 60 in seven quiet seconds and, despite its punky look, drives just like a…Beemer. The all-electric base version of the I3 can be had for around $35,000 and gets drivers 81 miles per charge, but owners can opt to add a small back-up gas engine (for another $4,000) turning the car into a plug-in hybrid with a 150-mile range.
While Volkswagen may be in the dog house with environmentalists given its diesel emissions cheating scandal, the company is making some amends with the new all-electric version of its zippy sport-tuned hatchback, the e-Golf. Factoring in the federal EV tax credit, customers can drive off in a new e-Golf for less than $23,000—a great deal on a cutting edge fuel efficient vehicle if there ever was one.
If even that seems like too much money, consider an even smaller electric car. Smart's FourTwo Coupe is a two-seater, around-town EV that will set you back just $13,000 following the federal tax rebate. Another logical choice is Mitsubishi's similarly compact I-MiEV for under $16,000.
While all these choices are well and good if you need a car ASAP, those willing to wait until next year might want to hold out for Tesla's forthcoming Model 3, a sporty all-electric sedan with a 215 mile range. The car will retail for $35,000, meaning that consumers should be able to get it for $27,500 after the federal tax rebate). Tesla is hoping that the solid range, sporty drive train and stylish look might just make the Model 3 the "it" EV on the market when it hits showroom floors in 2017.
CONTACTS: Database of State Incentives for Renewable Energy, www.dsireusa.org; Smart USA, www.smartusa.com; Tesla Motors, www.teslamotors.com.
EarthTalk® is produced by Roddy Scheer & Doug Moss and is a registered trademark of the nonprofit Earth Action Network. To donate, visit www.earthtalk.org. Send questions to: question@earthtalk.org.
See also:
Why Aren't Auto Manufacturers Producing Electric Cars?
Making Hitchhiking Safe Again