Every Woman Deserves a Doula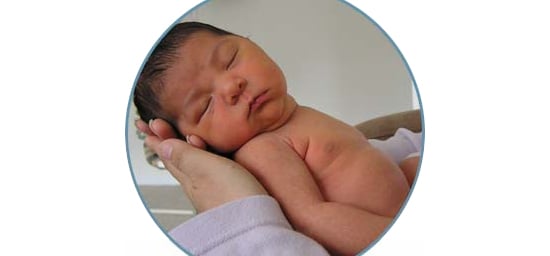 "You're having a what?" Serena's mother said.
"A doula. It's not so new, actually. There have been women supporting women through birth since the dawn of time."
With a puzzled look on her face, she replied, "What will she do for you that Brian can't?"
"She knows a lot about the birth process and breastfeeding. Brian means well and we took a childbirth class but he's not experienced in birth either and wants support, too. Why should I ask him to 'coach' when he hasn't even played the game before? Plus, we can call our doula in the middle of the night and she'll encourage us, reassure us, and when it's time, she'll drop everything and come be with us."
Serena had heard about having a doula (pronounced doo-la) from a friend, did some research and interviewed a few before choosing her birth doula. She's also considering a postpartum doula for after the baby comes. Birth doulas are women trained and experienced in childbirth who provide continuous physical, emotional, and informational support to women and their partners during late pregnancy, labor, birth and the early postpartum period. Postpartum doulas care for new families in the first weeks after birth providing household help, advice with newborn care and feeding, and emotional support.
According to evidence-based research, birth doulas can have great effects on birth outcomes such as shorter labors, fewer complications, reducing the risk of having a Cesarean birth, reducing the need for medication to speed up labor, and lowering the need for an epidural (if the mother starts labor not intending to use medication).
What's probably most important is that mothers with doulas report greater satisfaction with their birth and suffer less from postpartum depression. Also, babies born to doula-supported mothers have shorter hospital stays and fewer admissions to special care nurseries, and those babies also tend to breastfeed more easily.
What Does a Doula Do?
A birth doula provides many services for mothers and their partners. During late pregnancy, they get to know one another, discuss their wishes for the birth, partners talk about how they want to be involved, and they might also practice positions for labor. Since preparing for a positive birth experience is based on knowledge and confidence, doulas provide a lot of suggestions and evidence-based information to help parents make informed decisions. Doulas cannot make medical recommendations, but they do discuss your concerns, suggest options, and ensure that you have the opportunity to ask questions and obtain accurate information before making decisions.
Doulas are on-call 24 hours/7 days for moms and their partners for a few weeks before and after the baby's estimated due date. Once mom thinks she's in labor, she and her doula talk about coping strategies for early labor. Then, when mom needs extra help, the doula meets her either at home or at the hospital or birth center, providing continuous support throughout labor and birth. For example, if you're in labor for more than 24-hours, your doula will be there with you from the time you decide you need her support in labor, until a couple hours after the baby's birth. Doulas sleep when mom sleeps.
Doulas offer physical support during labor by massage and counter-pressure, offering drinks or food, and suggesting and helping with various positions. While partners usually provide emotional support, a doula can add to that with her empathy and encouragement. Doulas help partners figure out what they can do to help mom in various parts of labor, and doulas give the partner a break to sleep or eat.
Many parents expect that nurses in hospitals will be providing them the necessary support in labor. However, because of their clinical responsibilities, most nurses admit that they don't have the time to support mothers in the way that partners and doulas can. Nurses and doulas should be able to work well together since they have the same goal: to support a mother and her partner to have a positive birth experience.
Doulas provide their services based on one flat fee. Newer doulas charge less, but experienced doulas charge between $500-$1200 in the Boston area, and less in Central Massachusetts.
Like Serena, mothers and their partners prepare for a positive birth experience by being informed about their options and getting the support they'll need. It's important to realize that birth can be a time of transition and empowerment. Being assertive about one's wishes in birth is one of the first steps to becoming a strong mother asserting herself to benefit her children. Serena says that with her doula by her side she felt listened to, respected, cared for, and able to participate in decisions affecting her birth and her baby. Brian says, "I couldn't have done it without her there" — a common response from doula-supported dads.
Every woman deserves a doula!
References
Mothering the Mother, by MH Klaus, JH Kennell, and PH Klaus. Addison Wesley Publishing Company, 1993.
Ina May's Guide to Childbirth by Ina May Gaskin. Bantam/Dell, 2003.
The Thinking Woman's Guide to a Better Birth by Henci Goer. The Berkeley Publishing Group, 1999.
Helpful Websites
http://www.maternitycircle.com
Jeanette Mesite Frem, MHS, CCE, BC, CD (ALACE), is co-owner of Mothers & Company, LLC, which provides classes and essentials for maternity and parenting in Central Massachusetts and MetroWest. She is a mother of two, birth doula, childbirth educator, breastfeeding counselor, and trainer of childbirth educators. Jeanette can be reached at jeanette@mothersandcompany.com or 508.869.2737.