Experience Institute Ditches Classrooms In Favor Of Hands-On Learning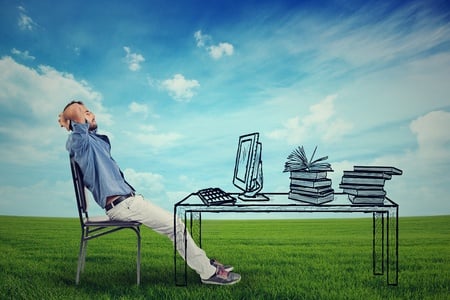 In 2012, Victor Saad decided to get an MBA. He quickly learned, however, that doing so came with a hefty price tag, inflexibility, and limited options. So instead of going to school, he spent a year creating a self-made Masters program based on 12 different apprenticeships in design, business, and social change. He called it the Leap Year Project and invited others to join him by creating projects of their own.
At the end of his Leap Year, Saad had a wealth of experience, a strong network, and a deepened understanding of the power of hands-on learning. He created the Experience Institute to help others pursue their own career goals and interests through apprenticeships and experiences.
Based in Chicago, the institute takes on students who have a particular skill they'd like to learn. Over the course of 12 months, students meet with industry leaders to learn about design thinking, community building, storytelling, self-awareness, operations, and more. Students meet three times a year in Chicago and spend the rest of their time in apprenticeships and working on their projects.
Fields studied through the Experience Institute include social entrepreneurship, organizational strategy, digital storytelling, engineering, business design, communications, design for social impact, content creation, and more.
"I believe you can create a valuable, credible education through experiences," Saad says in the following video. "And I believe that those who do will learn the tools necessary to transform our world with an inventive spirit."
Interested in exploring the Leap Year concept? The Experience Institute recently launched a Kickstarter campaign to fund the Leap Kit, a toolkit for planning your own 90-day leaps. With 13 days to go, the campaign has raised $23,562 of its $44,000 goal.
Cat Johnson is a freelance writer focused on community, the commons, sharing, the new economy, and music. Publications include Utne Reader, GOOD, Yes! Magazine, Shareable, Triple Pundit and Lifehacker. She blogs about freelancing, coworking and thriving in the new economy at The Freelance Cat.