Forced Displacement At Record Levels On World Refugee Day
This year, 65.6 million people are displaced across the globe.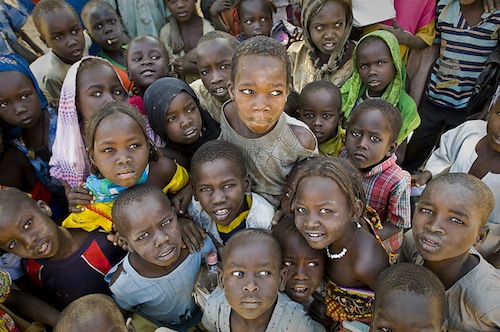 This World Refugee Day, a record 65.6 million people worldwide are displaced in part due to war, famine, and political upheaval. Of those, roughly 22.5 million have registered as refugees in a host country, according to a United Nations Refugee Agency (UNHCR) report out this week.
In its report, the U.N. found that Syria, currently in the midst of a civil war, led with the highest total number of refugees fleeing. Meanwhile, an end to peace efforts in South Sudan has led to 737,400 people fleeing the country — the fastest growing displacement of people in the world.
With millions fleeing from volatile situations around the globe, many Western countries like the United States remain staunchly opposed to resettling refugees within their borders. Between October 2016 and early June 2017, 46,835 refugees were resettled in the United States. But the future of refugee resettlement is in question, with President Donald Trump's 2018 fiscal year budget aiming to cut 31 percent from refugee resettlement programs, and legislation like the Muslim ban further targeting those seeking asylum and sanctuary.
E.A. Crunden and Esther Yu Hsi Lee are reporters for ThinkProgress, a news site dedicated to providing readers with rigorous reporting and analysis from a progressive perspective. Founded in 2005, ThinkProgress is an editorially independent project of the Center for American Progress Action Fund. Over the past decade, the site has evolved from a small rapid response blog to a newsroom of reporters and editors covering the intersections between politics, policy, culture, and social justice.
See also:
David Suzuki: 5 Things We Must Do Immediately To Stop Humanity's Collision Course
Earthtalk: Where Should Climate Refugees Go?