From Obama's Top Scientist, Words Of Caution On Climate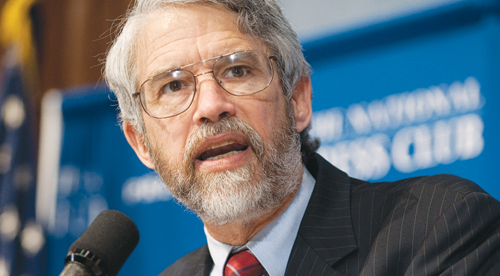 This article was republished from Yale Environment 360.
As President Obama's chief science adviser, John Holdren has been instrumental in developing climate policy. In an interview with Yale e360, Holdren talks about the urgency of the climate challenge and why he hopes the next administration will not abandon efforts to address it.
John Holdren is the longest-serving presidential science adviser in U.S. history. He's also probably one of the most influential, having advised President Obama on key energy issues for the last eight years. "Mr. Holdren has this president's ear," is how The New York Times put it in 2014.
A physicist by training, Holdren is among the chief architects of the Obama administration's Climate Action Plan. This makes him one of the more controversial science advisers, as well. The plan has been lauded by environmentalists, but is loathed by conservative politicians, some of whom have filed suit against it. The future of the plan, which rests almost entirely on executive authority, is now very much in doubt.
Holdren spoke to Yale Environment 360 about the difference between "dangerous" and "catastrophic" warming, the incoming Trump administration, and how to talk to people who deny the existence of climate change. "Part of the reason that I retain some optimism about the future is that there are these fundamental forces pushing us toward doing the right thing," he said.
Click here to read the interview on Yale Environment 360.
See also:
What Exactly Is The "Myth Of The Climate Change 97%"?
Staying Human in a Time of Climate Change: New Author on Science, Grief, and Hope