Giving Away The Farm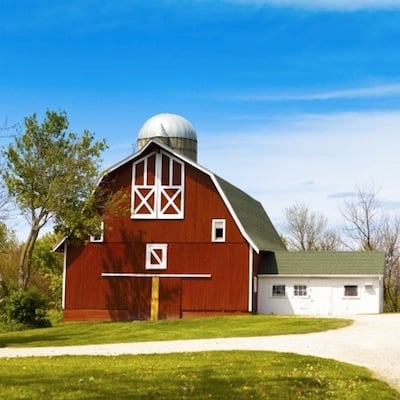 This morning (June 25, 2015), a subcommittee of the U.S. House Committee on Agriculture is hearing from Monsanto's hired guns who are rattling off a litany of excuses for why state and local governments shouldn't be allowed to pass GMO labeling laws or crop bans, why the FDA shouldn't conduct pre-market safety testing on GMO foods, and why food manufacturers shouldn't even be allowed to voluntarily label their products GMO-Free.
Today is the second hearing on Rep. Mike Pompeo's H.R. 1599. Once referred to by critics as the DARK (Deny Americans the Right to Know) Act, the latest draft of H.R. 1599 now reads more like the "Mother of All Monsanto Protection Acts."
You might think H.R. 1599 is too outrageous to be taken seriously by any Congress member who believes in Democracy. But you'd be wrong.
After all, on Tuesday (June 23, 2015), the U.S. Senate handed over authority to President Obama to "fast track" secretly negotiated, back-room international trade deals that give corporations unprecedented powers, including the right to sue governments in international tribunals, in order to override GMO labeling laws, fracking bans and a host of other laws intended to protect public health and safety.
How could so many members of Congress vote against your best interests? Money could have something to do with it (surprise!). Turns out corporations bought key "fast track" votes, for about $200 million.
It has become painfully clear, that when it comes to pandering to Monsanto and Big Business, our fearless leaders in Washington D.C. are only too happy to give away the farm.
Who will save our farms? And our soil, our health, our waterways, our local communities and economies—from toxic chemicals and a toxic democracy?
We will do everything in our power to stop the Mother of All Monsanto Protection Acts. (More info here on how you can help). But given the rampant corruption in our political system, we also need a Plan B—a plan that includes exposing the damage corporations like Monsanto are inflicting on our health and our environment and our society—through comprehensive testing that reveals the truth about their products and their toxic industrial agriculture system.
See also:
TPP Legislation Would Override GMO Labeling Laws In The US And Countries Around the World
Has Bill Nye Just Sold Us Down the River on GMO Labeling?