Healing and Bodywork Summer Issue Preview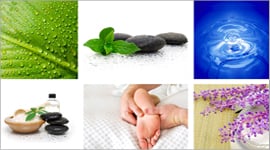 "When you have your health, you have everything." Especially to those suffering with the pain and symptoms of disease, no truer words can be spoken…
Take your health back and explore the many ways you can boost your health and reverse disease in the Spirit of Change summer "Healing and Bodywork" issue. Look for the new magazine beginning June 1.
Advertisers — May 1 is the deadline to be included in this packed and sizzling issue! Contact Michella@spiritofchange.org to get into the print and online versions today.
The issue features the following articles:
Oncology Massage: For individuals journeying with cancer, comfort and support can be found through the skilled hands of hundreds of trained practitioners working locally through dozens of outreach organizations. Discover new volunteering opportunities!
Transcendental Medication: Celebrated author Charles Creekmore shares his story of how meditation brought him a wondrous cure for his kidney disease from the clear light of pure consciousness.
Yoga in America: In response to the recent money, sex, guru and yoga injury scandals publicized in the New York Times, publisher Carol Bedrosian's interview with 30-year Iygenar yoga teacher Ann Bissanti provides insight on the amazing gifts of yogic healing and the coming of age of yoga in America.
Breathing In Good Health: Try these five breathing exercises practiced from ancient to modern times.
Overcome Chronic Disease: Lyme disease expert Gary Blier outlines three simple steps to put you back in charge of your health.
In Search of the True Maya Calendar: What is humanity's role on December 21, 2012?
Our goal at Spirit of Change is to provide timely and reliable holistic health information for people seeking alternative medicine and natural living resources. Contact us today with your comments and feedback!
Carol Bedrosian is the publisher of Spirit of Change holistic magazine. She can be reached at carol@spiritofchange.org. Visit www.spiritofchange.org.