Health Freedom Bill Update and Rally Dates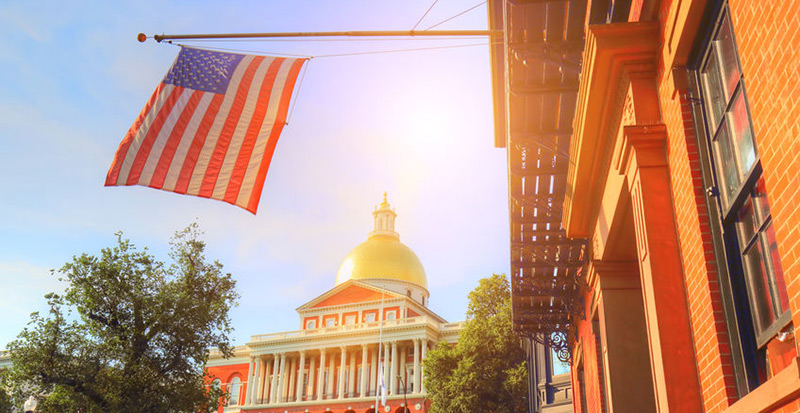 Reserve these Rally dates: March 28, April 11, Apr 25
We need you there!
Dear Friends of Holistic Health Care,
You can help preserve alternative and complementary health care freedom in Massachusetts right now!
Our "Massachusetts Consumer Access and Right to Practice Complementary and Alternative Health Care Act" S665 has been sponsored, filed and is now in committee review with the Joint Committee on Health Care Financing. This is the first hurdle a bill must clear on its way to becoming law. Read more about the bill at the end of this email.
It is CRUCIAL for us right now to let the 20 lawmakers who sit on this committee know exactly how important holistic health is to us and how necessary it is to protect our practitioners with S665. Health freedom is at risk in Massachusetts. Our bill can die in this committee without these legislators' support in moving it forward.
Step 1: Please join one or more of the Health Freedom Action Massachusetts (HFAMA) three Thursday rally days March 28, April 11 and April 25 at the State House to stand for health freedom. We need large numbers of people each week to make an impression!
Never lobbied for a bill before? Don't know how it's done? Not to worry! We will have a brief training sessions from 12:30-1pm in Room 348 to review the basics and provide key talking points to prepare you to hold effective conversations with your lawmakers. Then from 1-4pm we will go in groups to contact both these committee members and your own legislators to support the bill. We need constituents from every district in the state to do this effectively.
Each lawmaker on Beacon Hill needs to know how important alternative health care is to us personally and all the citizens of Massachusetts. Emails are not enough. They need to see us at the State House, get phone calls and receive personalized letters.
Join us on Thursday, March 28, April 11 and April 25 at 12:30 pm in Room 348 at the Statehouse. Look for the Support Health Freedom S665 green sign. This is a step that everyone can take to help protect holistic health care practitioners in Massachusetts. We need you!
Show your support for health freedom and RSVP now to carol@spiritofchange.org for further instructions on lobby day.
Step 2: If you cannot join in person, please give a donation for printing and other expenses so we can continue this work to keep alternative and complementary health care easily accessible in Massachusetts. We can't do this without your help.
Thank you! Please RSVP to carol@spiritofchange.org for March 28, April 11, and April 25. See you there!
What The Bill Does
Currently holistic practitioners (Reiki, qigong, Ayurveda, polarity, Yoga, homeopathy, energy healers, herbalists and more) may be construed as practicing medicine without a license. They are at risk for fines, penalties and censure.
The new law would protect holistic practitioners by providing a sensible state exemption for non-invasive complementary and alternative health care practitioners who avoid a specific list of prohibited acts — such as puncturing the skin or administering prescription drugs — provided they give out standard disclosure information to their clients — including contact information, education and training, and the nature of the services to be rendered — before delivering services.
If passed, Massachusetts would join ten other states in protecting the thousands of complementary and alternative practitioners who are practicing within their borders, and joins Maine, Wisconsin and Iowa currently attempting to pass similar laws in their states.
Visit www.hfama.org for more information on the bill and lobbying effort.