Help Get Acupuncturist Recognized as a Reimbursable Healthcare Provider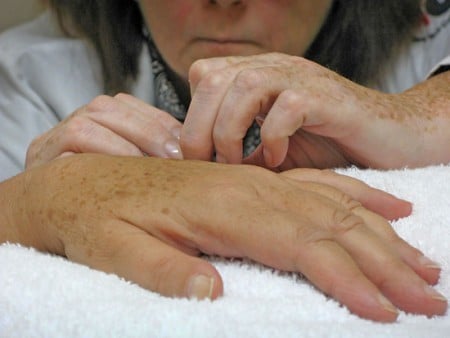 Dear Friend,
There are only days left to sign a crucial petition to alert the Obama Administration to the fact that acupuncturists are not currently recognized as healthcare providers under the Social Security Act and, therefore, cannot get reimbursement for services provided to Medicare patients.
The Social Security Act does recognize other healthcare professionals such as dieticians, nurse practitioners, physician assistants, nurse midwives, and clinical social workers.
By changing the compensation structure allowed under Medicare, we can ensure that patients have access to their local acupuncturist.
The petition, started one month ago, needs 25,000 signatures by February 10 to get a response from the White House regarding the inclusion of acupuncturists in the Social Security Act. Currently, we have over 10,000 signatures. If you have not yet signed this important petition, please do so now by visiting the following link by February 10:
https://petitions.whitehouse.gov/petition/recognize-acupuncturist-healthcare-providers/NTNpVFnp
Please immediately spread the word and forward this petition to your friends and family as every signature counts!