How Does Your Coffee Brand Rate On The Eco-Social Scale?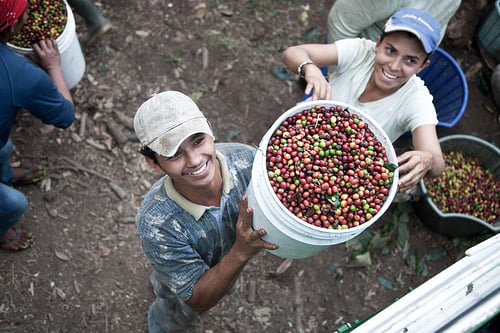 If your day hasn't really begun until that first sip of coffee, you're not alone. According to the National Coffee Association, more than 80 percent of U.S. adults drink coffee on a regular basis.
But consumers are getting wiser—and choosier—about which coffee brands they buy. A recent trend in ethical consumerism has seen coffee-lovers voting with their dollars. And what they're voting for are organic, shade-grown and fair trade beans—for a number of reasons, including better taste and a higher nutritional profile, in addition to environmental and fair trade concerns.
What are conscientious consumers not buying? Coffee grown on corporate-owned sun plantations, produced with a heavy reliance on chemical fertilizers and pesticides, and little regard for the health and welfare of plantation workers and small, sustainable farmers. Read more: http://www.organicconsumers.org/articles/article_31081.cfm
How does your coffee brand rate with the eco-social claims it makes? Find out with the Fair World Project coffee guide.
See also:
Enjoy A Little World Change With Your Coffee