Jim Hightower: "Bernie Is Giving Us All An Opportunity To Win"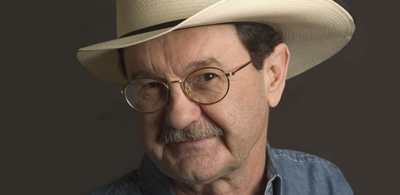 While Bernie Sanders was drawing huge crowds in Massachusetts, a Super Tuesday state, supporters from surrounding states, including Jim Hightower, were canvasing in Iowa in what was billed as a weekend of action. While they were knocking on doors and making phone calls to supporters in Iowa, Bernie was speaking to over 30,000 supporters in Springfield and Boston, Massachusetts.
Des Moines
Back in Iowa, Jim Hightower, one of the country's leading populists, was firing up the troops before they pounded the pavement for Bernie. Hightower told supporters that Bernie was "giving us all an opportunity to win." Hightower, who campaigned for Sanders in Vermont when he first ran for Congress, told supporters that they were the key to victory.
Hightower said he wasn't surprised that the country was ready for a campaign like Bernie's, but was surprised by the fundraising, calling it astonishing. He said Bernie was already winning, citing the large crowds that indicate a growing movement.
In the Des Moines offices there was a mix of local volunteers and supporters who came in from Kansas City to spend the weekend knocking on doors. Throughout the state at all 15 offices the weekend's outreach efforts were enhanced by volunteers from neighboring states.
Hightower closed by thanking the volunteers for all of their efforts.
After Hightower rallied the troops, he told RSN that Sanders' focus on income inequality separates him from the rest of the candidates for president. He said Joe Biden was wrong when he implied that populists are not realists. Hightower called Biden's realism nothing more than pessimism. Hightower said populists believe they can change the system and take on the powers that be, while Biden believes that he has to go along with Wall Street and the billionaire class.
Boston
1300 miles to the east, Bernie was building support in a Super Tuesday state. Thousands of people watched the Vermont senator from outside as a capacity crowd of over 20,000 rallied with him inside the Boston Convention and Exhibition Center. It was the largest rally any presidential candidate has held in Boston. President Obama drew 10,000 to a rally during the 2008 campaign.
"Boston, thank you. What a huge crowd," Sanders said when he took the stage. "We are running a people's campaign and while the millionaires and billionaires have something we don't have we have something they don't have. Look around this room."
"Since we began this campaign, hundreds of thousands of people at meetings like this have come together to help us make a political revolution," he added. The crowd included supporters from next-door New Hampshire, which will hold the nation's first primary February 9, and from Massachusetts, one of 13 states which will hold primaries on March 1.
Springfield
Earlier in the day, Sanders spoke to 6,000 people in Springfield, Massachusetts. In Springfield, Sanders said the campaign was about more than electing the next president: "It is a grassroots campaign designed not only to elect someone president of the United States but to build a political movement."
"Given the crises facing our country today," Sanders said, "it is too late for establishment economics or establishment politics. Now is the time to transform our society so that it works for the middle class and lower-income people, not just the top 1 percent."
It was a great week for the longest-serving Independent member of Congress. Earlier in the week the campaign announced that they had raised over 26 million dollars in the third quarter, just 2 million short of the Clinton campaign. Sanders, who raised most of the money in small contributions on the internet, does not have a Super PAC. "The reason that we don't have a Super PAC is pretty simple. I don't represent the millionaires and billionaires and I don't want their money," he said in Springfield.
While Clinton continues to roll up endorsements from the party establishment and spend money on TV ads in Iowa and New Hampshire, Bernie's grassroots campaign continues to fuel his rise in the polls. The momentum the Sanders campaign is generating may prove to be unstoppable. The voters seem to be rejecting the establishment endorsements and the traditional campaign that Clinton is running.
Jim Hightower is right, Bernie is giving us all an opportunity to win. Will we seize it?
Scott Galindez attended Syracuse University, where he first became politically active. The writings of El Salvador's slain archbishop Oscar Romero and the on-campus South Africa divestment movement converted him from a Reagan supporter to an activist for Peace and Justice. Over the years he has been influenced by the likes of Philip Berrigan, William Thomas, Mitch Snyder, Don White, Lisa Fithian, and Paul Wellstone. Scott met Marc Ash while organizing counterinaugural events after George W. Bush's first stolen election. Scott will be spending a year covering the presidential election from Iowa.
See also:
The Value of Protest