Let's Make Dirt: 5 Community Composting Resources You Can Start Using Today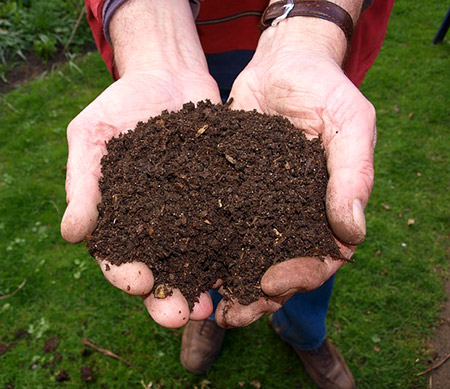 The first time I made dirt, I was 10 years old. I was in the woods of Maine attending six weeks of sleep-away summer camp. Part of our daily schedule at camp was to perform certain tasks around camp that helped ensure things would run smoothly. Sometimes you'd end up with bathroom duty, and other times you'd wind up in charge of the compost pile.
While composting was a communal effort, I think I was the only girl in my cabin who truly enjoyed lugging the food scraps from the dining hall to our giant camp compost pile. And since that first time I saw that we — my cabin mates and I — had managed to make dirt that we could use to grow flowers and food in, I've been hooked.
According to the Environmental Protection Agency, about 94 percent of the food people throw away ends up in landfills. In 2017 alone, Americans disposed of about 38.1 million tons of food waste — just think of all the dirt that waste could have made!
Here are a few of my favorite resources when it comes to dirt-making.
Elizabeth Carr is a marathoner, journalist, triathlete, coffee connoisseur, wife, mother, and writer turned non-profit fundraising expert. Her background in the nonprofit world comes from working with advocacy groups in development.
This article was republished from Shareable.