Letter from Rosemary Gladstar: United Plant Savers 20th Anniversary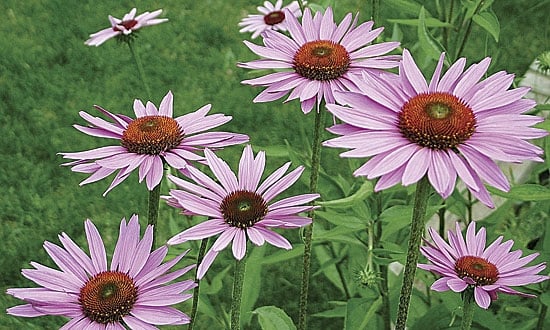 These are exciting times for herbalists! We are witnessing the art of herbalism rapidly regaining its rightful place in the American tradition of health and healing. However, as herbalism flourishes and winds its way into the mainstream of America, it is eliciting a unique set of problems and concerns.
Where once only a small handful of people wildcrafted plants in the wild, ever-increasing numbers are now heading to the hills. This increased usage along with habitat destruction is causing an ever-increasing shortage of plant resources, including some of our most treasured medicinal species. Furthermore, other countries with an uninterrupted tradition of herbal healing are experiencing a severe shortage of medicinal plants and look to the North American continent for supplying these herbs.
United Plant Savers' (UpS) mission is to protect native medicinal plants of the United States and Canada and their native habitat while ensuring an abundant renewable supply of medicinal plants for generations to come. Our mission includes the conservation and preservation of native medicinal plants and the habitat they grow in, with a focus on organic cultivation and long term sustainability.
United Plant Savers is nearing its 20th anniversary! One of our goals this year is to increase our membership so that we are a larger voice for the plants. Please help us reach our goal of 2000 members by 2014! Membership entitles you to free seeds and plants, discounts at events and conferences, the Journal of Medicinal Plant Conservation, quarterly bulletins and the opportunity to be a voice for the plants. Please visit www.unitedplantsavers.org to join us!
— Rosemary Gladstar
Editor's note: Interested in herbs? The International Herb Symposium and the Women's Herbal Conference are two outstanding herbal events organized by Rosemary that benefit UpS and are not to be missed! Visit www.sagemountain.com.
Send Letters to the Editor to: info@spiritofchange.org
Reach Rosemary Gladstar at https://scienceandartofherbalism.com/about-rosemary-gladstar/
Find local holistic Herbs and Herbalists in the Spirit of Change online directory.