Letters To The Editor: Jan-Feb 2005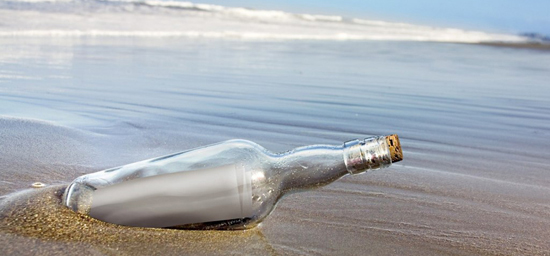 East Coast Meets West
Hello Carol,
I just received my November/December issue of Sprit of Change and, as always, am so delighted with the quality and relevance of reading I will have over the next week. I advertise in about six spiritually-oriented publications in different parts of the country, and Spirit of Change is by far the most impressive, comprehensive, and professionally created of all of them. I am proud to advertise with you! You know, here is California we sometimes arrogantly think we are the center of the universe, being the frontrunners of everything holistic, blah, blah, blah. But I can tell you that there is no publication here that can begin to compare to yours! Thank you for your efforts. I hope you are blessed tenfold for what you create for the rest of us.
Namaste
Teresa Wagner
http://www.animalsinourhearts.com
Something Old, Something New
Dear Editor,
I've heard of energies from objects ("Energetic Knick-Knacks," Nov/Dec 04), but why do you assume new objects are free of negative energies? Consider the possibly negative energies given to new objects by stressed manufacturing/distribution workers, toxic ingredients or cleaners used when making the objects, and the animals, plants, and soils impacted by resource extraction for the raw materials.
Kim McCoy, Worcester
Response from "Energetic Knick-Knack" authors:
Dear Kim,
Thank you for your letter. You are correct that perfectly new objects or goods do carry energies, and that in some cases these can be negative. A common example would be a restaurant meal that causes us to develop a sore stomach. This can happen if it were prepared by a chef experiencing unbalanced emotions such as stress, irritation or depression. Manufactured objects could likewise harbor unbalanced energies due to the mental and emotional state of their manufacturers, but generally those energies can be cleansed fairly readily due to the brief duration of the exposure. Toxicity of ingredients can certainly cause a negative energetic effect. This effect is distinct, however, from the energetic charge impregnated onto objects during their production by the workers' state of mind. Regarding manufacturing's effects on ecosystems, the resource-extraction process would usually produce a negligible energetic charge on the produced objects themselves. You did raise the valid point, however, that we should be conscious of the effects that our purchasing decisions have on the environment. We share your commitment to sound environmental principles, and encourage you to keep honing your energetic perceptions.
Best regards,
Dave Lindsay and Jane Lloyd
International Academy of Consciousness, New York
Some Hope with our Heartache
To the Editor,
I always grab Spirit of Change whenever I can. It is such a great source of information, inspiration and hope. I think in the coming months, post-2004 elections, people – myself included – will look to the words of wisdom found in this gem of a magazine.
All around me and within me I have begun to notice a whole lot of negative energy that is permeating the environment. I find myself often wanting to lash out at my fellow citizens. I am angry, frustrated and agitated a lot. Even when I am not in a bad mood, I am affected by others' vibes. I can clearly see that the forces of separation and disconnection are winning on all fronts and it takes a lot of energy just to fend that stuff off and not become disillusioned.
"Spirit" is needed now more than ever. Dispirited people must take the time to recharge their batteries and take stock of the present moment before reacting. I truly hope that there is light at the end of this tunnel.
F. Jarvis
Cambridge, MA
Dear Readers,
Although we received many inspiring and enlightening post-election commentaries, we also received an abundance of plant and tree articles which we chose to print instead. In the wake of the disappointing results of this country's recent presidential election which characterizes the United States as a nation choosing war, prejudice and self-interest over peace, tolerance and sharing, we are reminded how important it is for us as individuals to keep cultivating life, light and growth wherever we can in our lives. Enrich and strengthen your connections to all living things, and increase your awareness and respect for Mother Earth in each new day.
Here are the web links for some of the post-election commentaries we received but were not able to print here due to space limitations. – Editor
Clarity, Courage and Cancer
Dear Friends,
We wanted to share with you the public letter by Michio Kushi [a pioneer in bringing macrobiotic teachings to the West], who has been very ill. Whenever anyone is diagnosed with a life-threatening disease, it is a tragedy. When someone who has dedicated his life to teaching wellness develops a serious illness, it is truly tragic, yet, as always with Michio, hopeful. He tells his story in the enclosed letter, with clarity, courage and humility. Michio's untiring work has profoundly influenced both the understanding and achievement of world health and peace.
We know that thousands upon thousands of people worldwide have realized natural health because of Michio Kushi's books, counseling, and lectures. Untold more have benefited as one person tells another person about the macrobiotic way of life. Please join us as we gather together in a spiritual circle of healing prayer for Michio. If you are inspired to write to him, his address is: Michio Kushi, 62 Buckminster Road, Brookline, MA 02445. Your love, prayers, and support are deeply appreciated at this challenging, life-changing time for this great man and leader. Thank you for your friendship.
Love,
Jane and Lino Stanchich
Asheville, NC
October 12, 2004
Friends,
I would like to thank my sons for letting all of you know that I recently had a blockage removed from my colon. Through them I have received many warm and supportive messages and prayers from you and I am infinitely grateful for your kindness.
As I hope you can imagine, my decision to have surgery was not taken lightly. My colon was nearly 100% obstructed and the risks caused by my condition were potentially fatal. It became clear that surgery was the quickest and most effective immediate solution. Though the blockage turned out to be a malignant tumor, the medical doctors were able to remove all of it and I thank them for their expertise and support.
My recovery is going better than expected and I am slowly returning to full strength. I am not planning any further medical procedures. I am also not planning any further trips or public activities for the next several months. The medical doctors who assisted me through this surgery have recommended to me similar advice I have offered through the years to so many others: to focus myself on the day-to-day macrobiotic living of spiritual practice, high-quality local foods, happy thoughts and achievement of world peace.
In these recent years, I have allowed myself to grow too busy, to take too many trips, to accomplish too much at too rapid a pace. I am grateful for this recent experience for teaching me the importance of rededicating myself to a quieter, though no less important, set of work. I look forward to reconnecting with all of you soon and continuing our work together toward one peaceful world.
Michio Kushi
Brookline, MA
Please send Letters to the Editor to: info@spiritofchange.org