Letters to the Editor: July-August 2005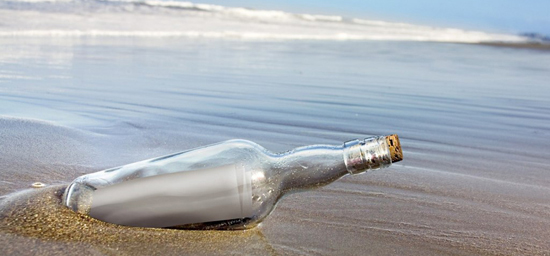 Future Shock
Dear Carol,
This article was sent to me by someone in my energy medicine study group. It is significant for anyone who is interested in infant/prenatal health, involved in supporting healthy pregnancies, or anyone interested in the subtle, but widespread effects of post traumatic stress woven into the fabric of our society. I will be watching Indonesia and other countries affected by the tsunamis as well.
Thanks much, and keep up all your good work!
Pat Burke
Marlboro, MA
Infants Born to Pregnant Women Near World Trade Center Attack Affected by Post-Traumatic Stress Disorder, Study Says
Infants born to pregnant women who were in or near the World Trade Center when it was attacked on Sept. 11, 2001, have biological markers indicating effects of post-traumatic stress disorder, according to a study published online on Tuesday in the Journal of Clinical Endocrinology & Metabolism, the Washington Times reports. Rachel Yehuda, a professor of psychiatry at the Mount Sinai School of Medicine who specializes in stress disorders, and colleagues studied 38 women who were in or near the World Trade Center and pregnant at the time of the attack. Researchers measured the level of the stress hormone cortisol in the women's saliva to determine if they had signs of PTSD, as indicated by a low cortisol level. The infants born to women with low levels of cortisol had correspondingly low levels of the hormone, indicating that they also were vulnerable to PTSD. Previous studies have shown corresponding low levels of cortisol in Holocaust survivors and their offspring, but researchers had attributed the association to "lifestyle factors, " such as growing up with a parent who was depressed or anxious or hearing numerous stories about the Holocaust, according to the Times. However, the infants of the women involved in the Sept. 11 attack were too young to understand or identify with their mother's anxiety, suggesting that "mechanisms for transgenerational transmission of biological effects of trauma may have to do with very early parent-child attachments and possibly even in utero effects, " according to Yehuda. The researchers concluded, "The data suggest that the effects of maternal PTSD related to cortisol can be observed very early in the life of the offspring and underscore the relevance of in utero contributors to putative biological risk for PTSD."
http://www.kaisernetwork.org/daily_reports/rep_index.cfm?DR_ID=29872(See for link.)
A Worker for Society
Dear Carol et al,
Thank you very much for consistently including Thom Hartmann's work in Spirit of Change. Thom always brings an interesting perspective and thorough analysis to a variety of important political and social subjects. In addition, he has the gift of helping his readers develop clarity around seemingly complex problems.
As we all work to develop consistency of practice as we gently focus our personal intent on our individual paths, it is crucial to remember that our work does not take place without the support of many who have struggled throughout history to do the work of enlightenment, on both the personal and the social level. We owe a debt to those of past generations who fought for our right to explore this beautiful world in the way that works for each of us. And it is our turn to insure that generations who follow will have the same opportunity. The gift of true democracy requires the same passionate vigilance and progressive activism with which we practice on our solitary and sangha paths in order to guarantee its survival. Thom is a great spokesperson for that gift and a tireless worker for a society that includes all its members as equals.
Jamie Murdock
Online submission
The Good Doctor
To the Editor
I drank in Carol Bedrosian's "Musings" this month (May/Jun '05) with delight. She so much understands the compelling grace of natural healing. I think that a good doctor is a combination of a skilled plumber and a ministering angel, someone who can attend, with love, to an injury or illness without succumbing to arrogance. There are some, but alas, they are relatively few. I have found that the people who are really healing forces in my life are the people who support me in my intuitive path towards recovery.
Here is an example. Recently, a Chi Kung and Healing Dao instructor called me "out of the blue" to see how I was doing, and to suggest some healing practices that he thought would benefit me. He had worked with me this past winter when I was facing cancer surgery and when I was first learning to detach from fear of a violent former spouse. It was natural for him to contact me some months later to make some further and compassionate suggestions. Really, it wasn't "out of the blue" at all; it was a natural extension of a healer's work. Imagine if doctors could be relied upon to be so respectful, gentle, and empathic?
When we make our lives a healthy, beautiful, radiant place of grace, healing does come. It isn't simple, it isn't quick, and it isn't without great labor, because we are mired in great unhealthiness in our society. But healing does come if we recognize that it is our right as human beings, and we are willing to move steadfastly towards it.
Blessings to all,
Jampa Williams
Online submission
Inspiration
Dear Carol,
I have been reading the Spirit of Change for years — over a decade — and I always find something inspiring in your Musings column. You have the courage to remind us every issue of what is possible in our world and lives, even though everything is such a mess all around us, making it all seem so impossible. Thank you for reminding me to believe in this better world, to pay attention to my spirit inside so that I can take care of my body, as well as others around me. Thanks for being a different kind of newspaper I look forward to every issue.
E.B.
Online submission
Thanks for the kind words, EB. The poem below is some good inspiration submitted by a yoga student. — Carol
The Countenance of the Creator
By Lori McCray
Mary Farrell
SOC columnist
If I could choose to do it all again, I wouldn't.
Life in a body is too difficult. Too complicated.
I would choose something more ephemeral.
I'd rather be etheric.
I am here, so I have chosen this existence.
I have come here to plant peace. To order
chaos. To harmonize dissension. To show
the world the countenance of the Creator.
I have come here to love. To open myself
completely. Even when it hurts. Even
when I'm most bereft.
I have come here to shine a light on loveliness.
To stand before the tree, the bird, the setting
sun and see my soul reflected.
I have come to bow to beauty.
To see the Light in everything.
To remember who I am.
— 4/17/05
Organic Lawn Care Correction
Dear Readers,
My apologies to the readers and my thanks to Nick Novick of Small Planet Landscaping for pointing out a mistake in my explanation of pH (Greener Homes and Gardens by Mary Farrell, "Organic Lawn Care Basics," M/J '05). If your soil is acidic, it is low on the pH scale and you want to use the recommended lime to raise the pH. If your soil is alkaline use the recommended sulfur to lower the pH.
Update: MASSPIRG and the Toxic Action Campaign have started a campaign against Chemlawn/TruGreen. MASSPIRG is taking this action because an analysis conducted by the U.S. EPA and World Health organization have identified that 17 of 32 of TruGreen/ChemLawn's pesticide products include ingredients that are possible carcinogens. All 32 of TruGreen/ChemLawn's pesticide products include ingredients that pose threats to the environment including threats to water supplies, aquatic organisms and non-targeted insects. 13 of 32 (41%) of TruGreen/ChemLawn's pesticide products include ingredients that are banned or restricted in other countries. To sign the pledge not to do business with Chemlawn go to http://masspirg.org/MA.asp?id=1082&id4=ES
Mary Farrell
SOC columnist
Please send your letters to the editor at Spirit of Change, PO Box 405, Uxbridge, MA 01569. Fax: 508-278-9641. E-mail: Spiritpub@aol.com.