Letters To The Editor: May-June 2005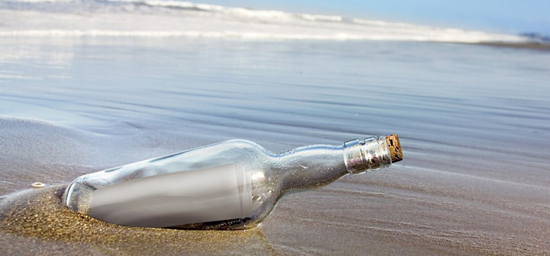 World Wide Web
Dear Spirit of Change Folks,
It was nice to see the story I wrote posted on your website (it was submitted by Mary Rodgers as "It Is Possible!") My name as the author is frequently omitted from the version that's being circulated online and I'm hoping you can add the following info to your version: © 2004 Denise Roy. All rights reserved. Used with permission of the author. You can read it on my recent newsletter page at http://www.familyspirit.com/recent.htm. My original title was "What Do Trees Have To Do With Peace?"
Thanks much, and keep up all your good work!
Sincerely
Denise Roy
Online submission
Giving Voice
Dear Carol,
I saw "An Evening with Robert Bly" advertised in the last Spirit of Change at Brookline Adult Education, so my young son and I went. During the evening, the 80-year-old Mr. Bly recited his poem "Call and Answer" with such poignant emotion we remarked about it for days afterwards. If appropriate, please share this elder's wisdom and experience with your readers. I wish you all could have been there to experience it for yourselves. Thanks.
Sincerely,
Gail Wixon
Grafton, MA
Call And Answer
By Robert Bly
August 2002
Tell me why it is we don't lift our voices these days
And cry over what is happening. Have you noticed
The plans are made for Iraq and the ice cap is melting?
I say to myself: "Go on, cry. What's the sense
Of being an adult and having no voice? Cry out!
See who will answer! This is Call and Answer!"
We will have to call especially loud to reach
Our angels, who are hard of hearing; they are hiding
In the jugs of silence filled during our wars.
Have we agreed to so many wars that we can't
Escape from silence? If we don't lift our voices, we allow
Others (who are ourselves) to rob the house.
How come we've listened to the great criers — Neruda,
Akhmatova, Thoreau, Frederick Douglass — and now
We're silent as sparrows in the little bushes?
Some masters say our life lasts only seven days.
Where are we in the week? Is it Thursday yet?
Hurry, cry now! Soon Sunday night will come.
Reprinted from The Insanity of Empire: A Book of Poems Against the Iraq War by Robert Bly. Copyright © 2004 Robert Bly
A Sad Day for the Planet
Letter to the Editor published in the Boston Globe, March 19, 2005
So, they were finally able to do it. The Republican-led Senate, by embedding the Alaskan oil drilling legislation in a budget bill, has managed to give the go-ahead to drilling in the Arctic National Wildlife Refuge pending congressional passage of similar legislation (Page A1, March 17). Former senator, now Alaska's Governor Frank Murkowski must be elated.
This is a dark and sad day for our planet. As our own Senator Kerry pointed out, we could save as much oil as we hope might be plundered from the pristine Alaskan wilderness and more simply by adopting higher fuel-efficiency ratings for automobiles, but that's a fix that the industry has been fighting for years.
So with oil prices at an all-time high and with no end to world demand in sight, we would rather despoil yet another piece of wilderness, a national wildlife refuge no less, rather then turn those billions of drilling-for-oil dollars into alternative energy development dollars.
How ultimately and humiliatingly shortsighted of our political leaders. How sad for our children and for our planet.
Sincerely,
John F. Austin Jr.
North Upton, MA
An addendum from John for Spirit of Change
Dear Carol,
A friend of mine passed this onto me today and I thought you might also be interested it. It is an online advocacy campaign sponsored by Senator Barbara Boxer's PAC for a Change. Senator Boxer formed PAC for a Change to change the direction the right-wing extremists in Congress are taking our country. Among other things she's trying to fight the battle against drilling in Alaska. Visit http://www.pacforachange.com.
Barbara writes:
Tell the oil companies to stay out of ANWR!
Today, my heart is heavy. By just two votes, we came up short in our effort to prevent oil drilling in the Arctic National Wildlife Refuge, home to over 150 wildlife species. In the end, over 90% of Senate Democrats voted to stop this madness — we just didn't have the votes to overcome the Republican majority in the Senate.
But I want you to know that I won't give up in our fight to stop the drilling. And neither should you. I'm going to use every legislative tool at my disposal to reverse this vote and prevent this terrible policy from going into effect. But we can do more — today.
I'm planning to organize a consumer boycott of any oil company that decides to drill in this pristine Alaskan wilderness area. If, through our pocketbooks, we can convince these companies to do the right thing, we can still save the Arctic National Wildlife Refuge from the destruction that would be wrought by the oil drilling rigs.
Send an email to the CEOs of ExxonMobil, BP, ConocoPhillips, Royal Dutch/Shell, and ChevronTexaco now by visiting http://www.pacforachange.com and tell them to stay out of ANWR!
This battle is not over — not by a long shot.
In Friendship,
Senator Barbara Boxer
http://www.pacforachange.com
Only the efforts of many individuals together will bring out great change. Voice your support, speak out and let it be known anywhere you can that the destruction of the Arctic Wildlife Reserve is a tragedy as great as any natural disaster Mother Earth can create, yet one of our own making. Stop the destruction before it starts. — Editor
New Light in Connecticut
Dear SOC,
Just to tell you how much I enjoyed your last issue. I have gone through the publication cover to cover and would normally pass it on to someone else but couldn't this time. I had ripped it all apart to keep articles like the one on green cleaning, several of the short pieces like the one on body image and several of the ads for classes I'd like to take and places I plan to go. Just wish there were more classes closer to my area in eastern Connecticut! Thanks for the great work!
Sincerely,
Carol Silva
Willimantic, CT
Send Letters to the Editor to: info@spiritofchange.org