Letters To The Editor: Plans, Prayers and Projects for Peace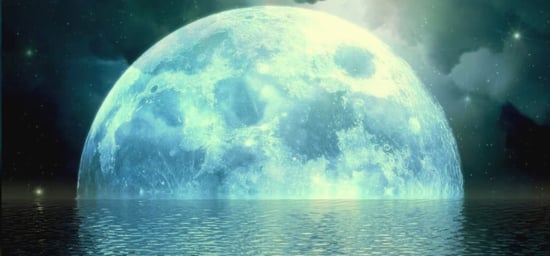 Plans, Prayers and Progress for Peace
(March /April 2003 issue)
Dear Carol,
Thank you, for publishing Senator Byrd's eloquent and urgently needed speech. I had seen the speech in February, via the activist e-mail underground. Not, of course, in any mainstream (or other) media. As I write this, we seem to be on the edge of moving forward with war, yet even now I hold out hope that something may intervene. Perhaps Tony Blair will walk away from the summit this weekend. Perhaps the Pope will go to Baghdad. Perhaps Saddam Hussein will leave. Perhaps millions more Americans will wake up to what may be about to happen. Perhaps the president will experience a moment of grace.
Blessings and prayers for peace,
Sue Memhard
Wayland, MA
Dear Miss Bedrosian,
I would like to comment on your most recent "Musings" column. I am a relative newcomer to your publication but look forward to perusing your articles every month. I enjoy your comments and thoughts in "Musings." I always read them eagerly and share your thoughts with family and friends I find the articles very insightful.
After reading the latest "Musings" and the speech delivered by US Senator Robert Byrd, I felt perplexed. I strongly agree with the thoughts but felt as a citizen of this country I don't know where to turn. Perhaps you could enlighten the public further. What can we do, who can we write to, what avenues can we go down? As a mother of three young children I am very concerned and feel the need to make my voice heard.
Sincerely,
Nancy
Online submission
Hi Nancy,
Thank you for your comments and concern. The most important thing every individual can do is to take each moment when you are thinking about peace and war to create a positive thought for peace. Imagine white light surrounding our planet, imagine each person behaving respectfully towards every other person. Imagine George Bush, Donald Rumsfeld, John Ashcroft, Dick Cheney, Saddam Hussein, Kim Jong Il and other world leaders talking, smiling, shaking hands with each other, helping to build up and support each other's countries and populations. Imagine that our primary mode of communication with each other is love and trust instead of fear and selfishness.
The next step is to try to put those thoughts into practice in your everyday life with ordinary people. Each time you respond with kindness, graciousness and positive intent towards another person, you have added to the "light quotient" of the world which helps to balance the "shock and awe" of extremely negative and violent actions such as war. Even when you slip back into negative, selfish or unkind behavior for an instant, you have another opportunity in the very next moment to think and act with light and love. Keep trying. Deepen your spiritual life by reading, meditating, joining in spiritual or religious activities, worship or ceremony.
To engage in political, social, cultural or spiritual activism, you might visit any of the following websites to get informed, get active and get inspired! The Internet has emerged as the most important tool of our time to unite the human race through the power of communication. For starters, visit any of the following, then take action:
If you do not have or do not want access to the Internet, yet want to get involved locally, check your town newspaper for community events in your area. You will also find opportunities for volunteering and fostering "humanity's team" right in your own neighborhood. Inquire at local churches to see if they need volunteers for any of their social programs. Check out the Hope in Action Conference June 13-15 and meet over 20 social activists who are making a difference. See page 3 of the May/June issue of Spirit of Change Magazine. — Editor
Dear BioGems Defenders,
We won a huge victory on Wednesday, March 19 when the U.S. Senate voted 52-48 to block oil development in the Arctic National Wildlife Refuge. The pro-environment vote was all the more remarkable coming as it did on the eve of war, with every senator under enormous pressure to approve this centerpiece of President Bush's energy plan. For months, NRDC has been making the case that drilling in the Arctic is the slowest, most expensive and most destructive way to ensure America's energy security. Tens of thousands of pro-refuge messages from people like you buttressed our cause. In the end, eight Republicans joined most Democrats and stood in defense of America's most spectacular birthing ground for Arctic wildlife.
Needless to say, this fight is not over. What we've won is a life-saving reprieve for the Arctic Refuge, not permanent protection. The champions of big oil are sure to be back within weeks, if not days, with more pro-drilling bills. But Wednesday was nothing less than a banner day for the environment. In the most-watched Arctic vote to date, under the very toughest circumstances, a bi-partisan majority of the U.S. Senate refused to sacrifice our nation's premier wildlife refuge. Thank you for helping to make this inspirational victory possible. Please visit http://www.savebiogems.org for more information on how you can help.
Sincerely,
John H. Adams. President
Natural Resources Defense Council
Native Education
Dear Editor,
This information is for the readers of Spirit of Change Magazine. Every so often, paid advertisements about "Native American" ceremonies appear in this magazine. Various people also proclaim to be Native American ceremonial chiefs, shamans, or Native American medicine men or women. These self-proclaimed titles are an attempt to legitimatize their identity and their use and selling of American Indian spiritual culture for profit.
Here are some of the guidelines that will help readers who are seeking authentic Native teachings find the right path to them:
Native spirituality and ceremony is not for sale. This means sweat lodges, pipe ceremonies or vision quests.
These ads are paid for and developed by non-Native people for profit. Giving themselves Native-sounding names or animal names is a hook to make them appear to be legitimate.
Photographs or pictures of Native ceremonies and lodges is strictly forbidden.
Sincerely,
The Native Earth Education Project — an American Indian human rights organization
Glen Douglas, Director
Ruby Beaulieu, Senior Board Member
Home on the Range
(March /April 2003 issue)
Hi Carol,
I sat down with a cup of coffee this morning and read your "Musings" column (March/April, 2003). Awesome! Very inspiring. The timing is perfect. I'm just beginning some new lifestyles changes myself and your "Musings" are words of support. Thank you!
I have just one concern. You quoted a price of $9.50 per pound for free-range boneless chicken. I don't know where you buy your chicken, but here at Bread & Circus/Whole Foods Market, Bell & Evans boneless, skinless chicken breast is just $5.49 a pound, not $9.50! I hope that the price you quoted won't keep people from entertaining the idea of purchasing the all-natural chicken vs. conventional. For information on how Bell & Evans raises its chickens, visithttp://www.bellandevans.com/ourstory/roam.htm
I love the work you do, and have always enjoyed Spirit of Change. Great issue!
Bonnie Frechette
Bread & Circus/Whole Foods Market
Bellingham, MA
Dear Carol,
I am writing in response to your Mar/Apr issue. First of all, I want to thank you so much for your enthusiastic support of vegetarianism! Not only is it so much healthier for people to eat a grain, vegetable and bean diet, but it is the only humane option for animals on this planet as well. However, even the "free-range" meat which you suggest as an alternative to this cruelty may not be as cruelty-free as you think. In fact, no government laws or standards regulate the use of terms like "free range" and "free roaming" on egg cartons. Some "free range" eggs may be produced by hens which spend their lives in conventional battery cages, with 1 1/2 square feet of space each, not enough room to even spread their wings. Free range cows and sheep must been "grass fed and live on a range." No other criteria — such as the size of the "range" or the amount of space individual animals must have — are required.
For more information, your readers can visit http://www.goveg.com or http://www.api4animals.org . Thank you for your wonderful magazine!
Sincerely,
Suzan
On-line submission
Dear Suzan, Thank you for your alert on possible misrepresentation within the free range meat industry. We are looking into this matter and will present what we find in a future issue of Spirit of Change. — Editor
Please send Letters to the Editor to: info@spiritofchange.org. Letters may be edited for clarity or length.