Letters To The Editor: Sept / Oct 2004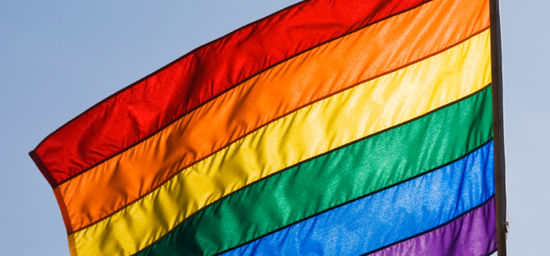 What is Alternative?
Dear Carol,
Thank you for printing "What's In a Word?" (Jul/Aug 04). It is a beginning step to universal human harmony and acceptance of humanity in all its rainbow forms.
At one time gay and lesbian people were viewed as outsiders. This was the case when the women's movement or the civil rights movement were at the frontier of social/civil rights activism. Today women's rights and rights of people regardless of color or ethnic background are seen as basic human rights in most circles. We have just expanded our embrace to include gay and lesbian people, allowing them more basic human rights. Bisexual, transgendered and polyamorous people are the next social groups to push the boundaries of social/civil rights. What was first GL for gays and lesbians, became GLB for gays, lesbians and bisexuals. Then in some more time, it became GLBT as transgendered people were added to the clan. In some Unitarian Universalist Circles it has become GLBTP for gay, lesbian, bisexual, transgendered and polyamorous people. I have also seen the term GLBTQ where the Q stands for questioning.
So, hopefully, in just a short matter of time, perhaps a decade or two, bisexual, transgendered and polyamorous people, probably in that order will be better understood and seen as human beings expressing their humanness in yet other ways beyond what has been considered "conventional."
Anyhow, I offer these thoughts to relate what I see when I see the term alternative relationships and alternative sexuality. I find it sad, and sometimes shocking, that at one time just being a woman could have been considered "alternative sexuality!"
Heartfully,
Linda Marks Founder, Boston Area Sexuality and Spirituality Network
Newton, MA
A Few Good Parents
Hi Carol,
I just wanted to let you know that the third paragraph of your article ("Musings," Jul/Aug '04), in particular, was so good I e-mailed it to everyone I know who has kids. As someone who has only recently changed my way of parenting as a result of my inspiration fueled by M.K. Gandhi, it's nice to know there are other people who are equally inspired to do the most important job in the world. I've endeavored to keep track of "my experiments with parenting" and have generated some interest of family and friends. Here are a few samples:
It's a long way down off your high horse but it's the best of all lows.
Punishment only brings to light the need not to get caught.
Parenting is a bit like amateur photography; it will be more valuable if you keep your focus on persons rather than things.
Hope for progress, not success. Progress is measured by months and years only.
"Treach" (teach and treat) your child with the same respect you'd give to a visiting adult in your house.
Jerry MacFarlane
online submission
Where Dreams Come True
Dear Readers,
Dear Readers,
Spirit of Change first appealed to your generosity in January, 2001 to ask our 150,000 readers to each send just $1 in an envelope to help our elders Felipe and Elena Ixcot. They needed to raise $5,000 more so they could buy the land to build a midwifery and health center in their hometown of Concepcion Chiquirichapa in Guatemala. Throughout the next three years, we have appealed to you many times in support of this ongoing effort, while Elena and Felipe and countless others have made huge personal sacrifices and invested much time, effort and finances in making the dream a reality. Finally, in June of this year, the center was dedicated. For those who contributed in any way, this letter is for you. We'd also like to offer our special thanks and acknowledgement to James Carbone of the Wellness Center in Shrewsbury, MA. James took this vision to heart, raising well over $75,000 for the center and visiting Guatemala several times to personally get involved. Feel free to contribute to the center at anytime to keep the center running: 11 Cider Mill Rd., Weston, VT 05161.
Thank you! — Editor
Dear Friends and Supporters,
On June12, 2004, ACAM's long dreamed of birth and midwifery education and community health clinic was dedicated. [ACAM stands for La Asociacion De Comadronas Del Area Mam (Association of Area Mam Midwives) from Concepcion Chiquirichapa in Guatemala.] It is hard to capture in words the work that went into the realization of this dream, and into the celebration-filled day. Over 1300 people attended the festivities that officially began at 9:00 in the morning with marimba music that continued throughout the day until 7:00 at night. The men of the community had adorned the building inside and out with palms and flowers, pine branches covered the walkways around the building and intricately handmade pine boughs hung over the porch. Brightly colored weavings decorated the stage.
The formal events began at 10:00 and lasted until just after noon. Five Maya priests conducted an ancient ceremony to bless the center. Letters of congratulations were read from people in the United States and Guatemala. A representative of the monks of Western Priory in Vermont, who had welcomed Felipe and Elena Ixcot and their family as part of the sanctuary movement during genocidal war during the 80s, read a statement from them and presented a wooden cross with the colors of the four directions and symbols of other aspects of the Maya cosmovision. I spoke on behalf of the midwives, their families, and friends who had supported the project from the United States and Canada. I had brought a granite plaque made in Vermont with the logo of ACAM. It had already been permanently incorporated into the face of the building as a sign of the enduring bond between midwives in North America and Guatemala.
Felipe and Elena movingly told of their exile, the history of the project, and their dream to be able to help their people. Civic officials attended, including the mayor of Concepcion Chiquirichapa, members of the town council, and a representative of the Ministry of Health. The governor of Quetzaltenango, a Quiche woman, spoke passionately of what it meant for the Maya people, the midwives, women, and the poor that this center is built and now open. It represents a step towards justice and recognizing the dignity of the Maya people. Midwives from other departments attended and brought gifts including beautiful artwork and practical things like gloves.
When the ribbon was cut to mark the opening, two plaques were uncovered made of black granite. One held the names of the founding group of midwives, the other the major groups and individuals who had supported ACAM. The Midwives Alliance of North America was named as well as the Noble People in General of the United Sates and Canada.
Above: June 12 was a huge celebration day. The men of the community had adorned the building inside and out with palms, flowers and pine boughs.
Above: The work and contributions of many turned dreams into reality.
Antonina Sanchez, president of ACAM, Berta Juarez, the treasurer, and Azucena Fuentes, the secretary, expressed their profound gratitude and their vision: to help childbearing women, preserve their culture, educate young midwives, and use traditional herbal medicine as well as western medicine to improve the health of their people. They presented diplomas to individuals and groups that had made significant contributions to the project as a way of showing their gratitude. The diploma was created by the same young artist from the town who designed the logo for ACAM.
Over 70 women in the community had worked for four days, some staying up all night, preparing the food that was served to everyone — tamales, rice, meat marinated in scrumptious spicy sauce, and a pineapple drink. You cannot believe how smoothly the plates were passed through the crowd by young women of the town. The meal was followed by tours of the building and dancing to marimba music into the early evening. Although this is the rainy season the sky remained blue all day — the only time in weeks. What blessing! And what a blessing is this project and your involvement. Thank you! Gracias! Chjonte!
Judy Luce
Midwives Alliance of North America
Please send us your letters! info@spiritofchange.org Letters may be edited for clarity or length.
Letters Are Always Welcome Here at Spirir of Change! The Holistic and Alterative Health Magazine!