Letters To The Editor: Spring 2006 Avian Flu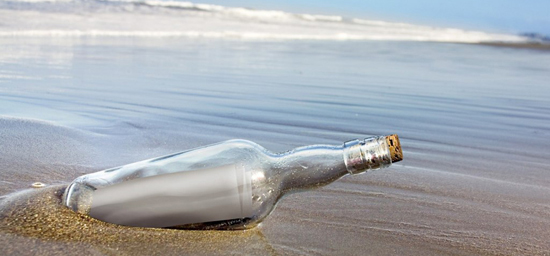 Praise And Thanks
Dear Editor,
The open letter from Sharon Olds in the December issue touched a cord somewhere deep in me, and brought a tear to my eye.
Terry
Online Submission
Avian Flu Prevention
We received these responses to our request for avian flu prevention information in our Letters to the Editor last issue. — Ed.
Dear Friends and Family,
Despite the dire predictions in the news, there are measures that individuals can take to prepare themselves and their families at home in the event of a global flu pandemic. Homeopaths claim a long history of successfully treating the flu, including the 1918 flu. According to Randall Neustaedter in his book Flu: Alternative Treatments and Prevention, many patients in the U.S. had access to homeopathic care during the 1918 pandemic, and the remedies Gelsemium and Bryonia were the ones that helped most of the sick population.
If the avian flu were to hit, the national homeopathic community would collaborate and establish the genus epidemicus. The genus epidemicus can be used to treat a sick person and given to those who have not yet developed symptoms but have had contact with an infected person. In the mean time readers may want to look for the homeopathic remedy Oscilloccinum. This remedy usually helps if it is taken at the onset of any flu. Anyone interested in homeopathic therapy for H5N1 should have the medicines stored at home ahead of time, along with some downloaded information from the internet on their usage for flu treatment. All of these medicines are extremely cheap and can be found at health food stores and online. If the Avian flu does strike, I will email everyone an update on the latest information regarding homeopathy treatments if you send me your email at bsbillbs@yahoo.com.
It would probably be wise to have a large quantity of vitamin C on hand to function as an adjunct to other non-prescriptive antiviral medication and/or homeopathic therapies you choose. At the first sign of infection vitamin C could be started along with one or more antivirals, a topic which requires a much lengthier space to address.
There is much research that when the correct body pH balance is maintained, which is about 80% alkaline, then the body is less susceptible to communicable diseases. In short, a properly pH balanced body does not provide a hospitable environment for cold and flu germs. Basically, most — but not all — fruits and vegetables are alkalizing, while most meats, poultry, fish, dairy, alcohol, refined grains, and sugars are acidifying. The trick is to try to eat more fruits and vegetables and less meats, dairy, sugars, alcohol and refined carbohydrates. In addition to eating healthy foods, one of the best and easiest ways to help maintain pH is to begin your day by drinking a glass of warm water with lemon juice or a tablespoon of apple cider vinegar. Taking the time to learn more about balancing the body chemistry would not only help prepare the individual for a flu pandemic but would also be very beneficial in general.
Peace,
Bill Strubbe
Online submission
Hello Editor,
I have completed a great deal of research and correspondence with other homeopathic practitioners on the topic of the homeopathic treatment of the bird flu. The information that I have already gathered is now conveniently located at the chat bulletin board on http://www.RemedyThat.org. Just type in "bird flu" or "avian flu" in the search box at the top of the chat page. For a direct link to a partial summary of bird flu info go to http://members.boardhost.com/remedythat/msg/1138210777.html
All the best,
Kelly Karpoe Newport, RI
Dear Spirit,
Cold and flu prevention et al. works for me. Haven't had a cold or flu in years. At the first sign of a cold, take approximately 1 teaspoon of cider vinegar in a glass, add water until it tastes like sour apples or sour cider and drink it. Repeat as needed. Also good for allergies, hay fever, and dyspepsia. Cider, wine or malt vinegar added to salads, meals, soups is also a good dyspepsia prevention.
For an established cold and as a flu preventive, for beginners take a very small portion of a garlic clove, maybe like the size of 1/3 to 1/2 of a small pencil eraser (as it's real hot stuff, like hot pepper) and chew it like a cough drop. Inhale the garlic vapor for a period of time, then swallow the garlic juice and then consume the remainder. Best done before bedtime as it doesn't leave your breath kissing sweet. I add a couple of pressed garlic cloves, plus vinegar to my salads and soups every day, so maybe that's why I don't get colds or flu in the first place.
One spring I thought I had a cough allergy and mentioned it to a nurse and she told me to see a doctor. He prescribed an antibiotic. I took the complete course amount as instructed. When it was complete, that night the bronchitis came back so I gave it the garlic cure and it stopped the cough. The next night it came back again. I gave it the garlic cure a second time. Bye-bye bronchitis and it hasn't been back since. Should have trusted it first, not last. It would have saved a doctor visit.
So, I'm not worried about Avian or other types of flu. Haven't had a flu shot in years.
A Spirit of Change reader
Dear Carol,
Please let your readers know about a workshop called Fight the Flu with Herbs and Folk Medicine with Phyllis Light, master herbalist. It's being held June 10-11 at Harmony Center, a beautiful wooded learning center and sacred space in Medfield, MA. They can call me at 781-646-6319 or visit http://www.harmony-center.org to learn more. Thank you!
Lesley Irene Shore
Medfield, MA
Good Day,
Charles River School of Shiatsu in Cambridge, MA is hosting a workshop with Integrative Medicine Alliance founder, Karlo Berger, on Training for Holistic Caregivers in Preparing for an Avian Flu Pandemic. This training will brief holistic caregivers on the facts about avian flu, holistic approaches for addressing it, how to reduce the risk of closure of your practice by the authorities, and how to develop a preparedness plan. Date: March 26, 1-5pm. Cost is $75. For information call 617-868-4585 or visit http://www.CharlesRiverShiatsu.com.
Please send Letters to the Editor to PO Box 405, Uxbridge, MA 01569 or fax to 508-278-9641 or email spiritpub@aol.com. Letters may edited for clarity or length.