Letters To The Editor – Summer 2006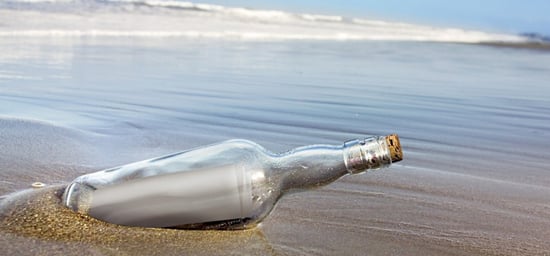 I received my copy of the Spring edition yesterday afternoon, and as usual, I began at the beginning your "Musings." Each line of this editorial is wonderful. It spoke to my heart and to what I hold most dear. You said it so well, and in a way that readers can absorb. Thank you for all that you are doing to encourage people to stop poisoning themselves and our sacred Earth. I look forward to turning the page and reading the rest.
Lesley Shore
Online submission
Dear Carol,
Please let me thank you for the years and years I have been picking up and enjoying the Spirit of Change. I look forward to every issue and make a point of heading straight to Circles of Wisdom in Andover as soon as I know it's time to pick the new one up. Your magazine gives me lots to think about and I honestly don't know where else I could have found so much good information. I am a healthier person for it. A friend recently emailed me a Mother Theresa quote which I'd like to share with you. If nothing else, your magazine has given me the inspiration to follow this great woman's advice because it's what you do. ìDo not wait for leaders; do it alone, person to person. Thank you for this inspiration Carol.
Janice Randolph
Online Submission
Dear Spirit of Change,
Thank you, Carol, for the great Spring issue about making our homes and our lives healthier! I clean my entire home with baking soda and vinegar; nothing else is needed. Vinegar and water makes a great window cleaner, takes a bit more scrubbing and rinsing than Windex, but well worth it. Baking soda is an effective substitute for Comet and Brillo for everything from cleaning burnt pots to making a tile floor sparkle (and smell great!).
Carol, the only statement of yours I'd respectfully disagree with is "Reinforced by the violent and sexually explicit images we cannot escape from in the news…" I consciously do not own a TV and have cancelled my Globe subscription. I get my news and information from reading magazines such as Spirit of Change, YES!, American Prospect and Utne, from listening to selected NPR programs or Democracy Now! on my computer, and from selected listservs of progressive groups. These outlets bring me GOOD news, hope and inspiration without the toxic images. Shopping at the food coop and local farm stands when it gets a bit warmer, and buying organic as much as possible, both prevent toxins in our bodies and control the reading material and junk food of the spirit that are rampant in supermarkets. We all need to work together to detoxify our minds and homes, and to raise our voices to demand the availability of the resources that help us do it.
Sherry Zitter, President, Nonviolent Peaceforce, Greater Boston chapter
Hudson, MA
Dear Spirit of Change,
I'd like to comment on the article written by Judith A. Swack, Ph.D., entitled ìSimple Secrets for Making Your Partner Feel Loved.î When reading this article, I was awestruck by how uncomplicated the task of applying Neuro-Linguistic Programming (NLP) concepts into one's life could be! The term NLP sounds outrageously complicated upon first glance, but after reading through the relationship summaries for the couples that Dr. Swack mentioned, the concept of NLP suddenly did not seem so foreign to me. In fact, I discovered that I have already applied this idea in my own life and I did not even know it.
Dr. Swack made a great point about our inner egos: ìWe typically assume that our internal representation and sense of reality is objectively real, and everyone else understands the world the way we do.î It truly is a difficult task to step outside the comfort and safety of our own inner bubbles and attempt to understand (and appreciate) another person's inner bubble. Though difficult, it is a crucial factor in the success of a healthy relationship, I would say.
Ashley Lister
Keene, New Hampshire
Please send Letters to the Editor at PO Box 405, Uxbridge, MA 10569, fax to 508-278-9641 or email to editor@spiritofchange.org. Letters may be edited for clarity or length.