Letters To The Editor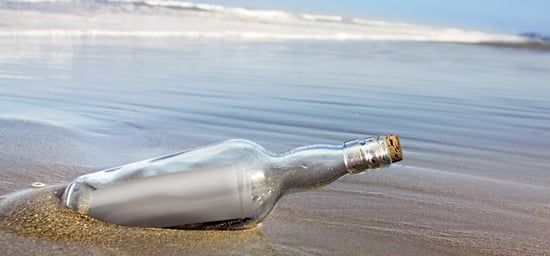 The Highest Healing
Dear Carol,
Thank you for sharing your qi experiences of healing in "Musings" last issue. At Sun Garden Healing, Dr. Ming Wu and I promote the "Philosophy of the Three Healers," which goes something like this:
Every patient is looking for a good healer. Even the healthy ones are too. But few realize a healer can only do so much for them. Yes, herbs, pills, surgery, acupuncture…these all help. Sometimes they bring miracles. However, they are considered the lowest level of healing.
There is a healer in every one of us. Dr. Wu and I call this type of healing the Tai Chi healing. Tai Chi is not just a mere collection of slow movements. It helps the body to be relaxed and grounded, but more importantly, it nurtures the mind-body connection. It helps us to realize what inherent weakness each one of us has in the body, and ultimately leads to lifestyle changes that heal and prevent disease. Regardless of what the patient practices — Yoga, Tai Chi or any of the exercises that promote this awareness and bring positive changes — they belong to this category of healing. It is always at work to bring balance in an ever-changing physical environment, having a far greater impact on our lives than an occasional visit to a doctor. Nevertheless, it is only a step higher than the first level.
The highest level of healing comes from "God." In the ancient classics, it says, "respect the Sky (God, Universe, Tao…) and love the people." Every major religion teaches us to be in peace with one another and follow the good way of life. You may have heard legends where good people had been saved from deadly disease by the mercy of the gods. Truth is that this type of healing still exists. Most healers have seen miracles in their practices, and whether they admit it or not, there is more than just their skills that are helping the patients. Be in harmony with your neighbors. Learn to walk on the right path of life. And I hope that every one of us experiences the Greater Power healing even the "incurable" disease. I wish you the very best in your healing journey.
John Choi, Lic. Ac., Sun Garden Healing, Maynard, MA
Holy Crap!
Dear Editor,
Thank you so much for publishing Spirit of Change. It all began for me in 1998 when I read in Spirit of Change how to improve my bowel movements, evacuations, deposits, or whatever one calls enriched nitrogen these days ("A Natural Movement: You and Your Bowels" by Bill Strubbe, May/June, 1998). Also, as we are natural vegetarians, I can safely claim my droppings are the best. Go Spirit of Change, and go guano!
Joseph P. Donnelly, Cambridge, MA
Hi Carol,
While I have truly appreciated and enjoyed your publication over the years, I feel compelled to comment on one of your advertisers. While engaged in the experience of reading SOC, open and in a spiritual state of mind, I find it not only disconcerting, but repulsive (and I believe, beyond the pale) to suddenly be assaulted by a photo of a mass of human excrement.
As you would, I'm sure, use your editorial discretion to refuse ads such as pornography, for instance (which I'm betting would be less offensive!), please consider either pulling this particular advertiser of the "colon cleansing kits," or advising them to change their ad to something less graphic. I feel it is disrespectful to your readers to keep this ad in.
Personally, I would never visit a "healer" or support a company such as this who employs such sensationalist, visually invasive, and downright disgusting forms of advertising to make a buck. Thanks very much for considering my opinion!
K., online submission
Editor's note:
Thanks for your candid comments, K. Although we have had other readers call us to express their dissatisfaction, you are the first to do so in writing, which allows us to open the topic for discussion in print. We had similar comments on the article we printed in 1998 (see letter above), and so many years later, this letter of delayed appreciation. While we agree that a photo of bowel waste is not pretty, it is also a reminder of how important daily elimination is in our everyday life. If we could not eliminate, we would die — faster than if we couldn't eat. Yes, the photo is shocking, but this is because it spotlights something we would rather keep hidden and ignore, often to the detriment of our own health. Impacted bowel waste is a fact of life and the cause of disease for many people who may need the shock of a ghastly image to take action. For those who don't want or need to see this photo, a piece of paper or sticky note taped over the image in your own personal copy of Spirit of Change might be a good solution. We welcome more comments on this topic at editor@spiritofchange.org.
The Alchemy of Gender
Dear Linda Marks,
Thank you for your beautiful essay "The Essence of Gender" (Fall 2006). Being a transgendered individual since my earliest consciousness, I can remember feeling very spiritual, and as my life progressed it became more apparent that I was spiritually wired to my soul and spirit guides. Even though transitioning in the eighties and nineties came with a never ending array of daunting obstacles, at the very core of my soul I deeply sensed that I was guided by what I refer to as my Holy Mother, my Guardian Angel(s) and, of course, my Jesus. (Is Jesus not the ultimate Yin and Yang, but that's a whole other beautiful story in itself).
You are right on in your assessment that gender variant people are prophetic and cultural alchemists. Our prophecy comes from our path to discover the "TRUTH"…being finely tuned into our inner voice. As alchemists, we are not only transforming our physical and spiritual wholeness, but one gender variant person at a time…one day at a time…one prayer for everyone's heart all the time, and gradually we will transform society to look at us with respect and dignity and as vital human beings. Not sure if I will live to experience all of it, however, at least in my mainstream "corporate America" job, I am treated with respect and human dignity.
Thanks to you, my social worker and others in your field, the world will one day be better place.
Thank you repeatedly for your beautiful tribute the gender variant soul. Peace is upon you always.
Stephanie Laurenzo, online submission
Hi Linda,
I want to share my appreciation with you for the GREAT article you wrote, "The Essence of Gender," that I read in the Spirit of Change magazine. The article really resonates with what I am going through. I totally agree that the world needs to see more yang in women. More yin from men would also be nice. I love to hear about gender exploration and process.
Hugs,
J., online submission
A Choice Opinion
Dear Editor and Yuliya Cohen,
I found the article in the spring issue of Spirit of Change by Yuliya Cohen, "The Energetic Placenta: Healing From Abortion And Miscarriage" to be anti-choice, offensive and racist. First let me say I am pro-choice, and I am a body practitioner. Abortion is one of the safest medical procedures provided in the U.S. Abortion in North America is safe and still legal despite anti-choice groups!
According to the American Psychological Association "post-abortion syndrome" does not exist. There is no scientifically proven or medically recognizable syndrome. Anti-choice groups have attempted for years to suggest otherwise, but medical and psychological literature has always and consistently proven that no syndrome exists. While women can experience sadness, anger or guilt after an abortion, the overwhelming response is relief, happiness and a renewed sense of one's life.
As far as burying placentas and quoting Maoris traditions, Navajo Indians, the Ibo of Nigeria, and other cultures' traditions, I would ask Yuliya to think of her own culture as a white woman and find her own traditions within that culture, rather than robbing other cultures.
I find the author's language of "unborn baby" very offensive. Fertilized eggs become zygotes, which become embryos, which become fetuses, which eventually are born as babies. It is not true all miscarriages are treated as incomplete abortions. Yuliya should get her medical facts straight. But what is true is that women's right to choose is being threatened everyday in the U.S. Anti-choice efforts to stigmatize abortions and offer "counseling" to women reveal a bias. The idea that abortion causes trauma which needs to be removed before marriage is offensive to body practitioners.
If we want to work as healers, let's respect women's choices. In fact, let's celebrate and empower them for having the courage to trust their own wisdom and their own medical intuitive powers and make the best choice possible for themselves and their loved ones.
Licia Fields, online submission
The Ripple Effect
Dear Readers,
We received this update from James Carbone at the Wellness Corporation in Shrewsbury, MA about the progress of the midwife center in Concepcion, Guatemala, which many Spirit of Change readers have read about and supported over the years. James met Felipe and Elena Ixcot from Guatemala at one our Harvest Gatherings many years ago, and from that meeting grew a partnership, which allowed the Ixcots to manifest their vision of building and maintaining a health center in their homeland, where none previously existed. The center opened two years ago. In an email to supporters, James writes:
"I hope and pray that you and your families are all well. I would like to share some news with you about the midwife center you helped build. Felipe and Elena are now co-directors of the center. Many births and desperately needed medical care has been administered over the last two years and we have learned much about the culture and politics of the region. We raised about $14,000 in 2006 for medical supplies and will reach $20,000 before the end of the year. The next projects are to fill and transport a 40-foot container of medical equipment to the center and a nearby "hospital" in Queteltanago, which is little more than a building with a horrible reputation. We hope to establish a relationship with them and provide them with operating rooms, library and incubators.
"I also wrote a grant worth $250,000 over three years to replicate what we have done in Concepcion. The grant would provide salaries, equipment and training for the midwives to go into the rural communities in these mountains and deliver much needed primary care, prevention and education to the approximately 50,000 Mayan Indians who survive on less than $3.00 a day.
"Personal health problems have kept me from traveling to Guatemala for two years, but I am well enough now and plan on making the trip with IMEC, the organization that will fill the container with medical supplies. I thank you all for your support in the past and I will continue to provide updates as the project moves along."
At this time, in the spirit of holiday giving and generosity, Spirit of Change asks our readers to lend whatever support you can to our extended community in Guatemala through the efforts of James, Felipe, Elena and countless others. The value of every dollar and prayer sent is multiplied many times over due to the extraordinary efforts and integrity of these organizers. Please contact James directly at jcarbone@wellnesscorp.com or send donations directly to Wellness Corp, 512 Main St, Shrewsbury, MA 01545. Thank you!
Love Bites
Dear Editor Carol Bedrosian,
I hope you have enjoyed a wonderful and delightful summer! As I experienced many health issues and faced directly war within and war without, I hear the inner voice saying to send several "mini bites" for your consideration — my outpourings on love, community, peace and spirit.
1.
You are the center
Everyone is the center
There is no center
God is the center
God has no center
God is everywhere
In all life
In everybody!
2.
The only umbrella large enough
To catch the Spirit
Is Universal Love.
Respectfully yours,
Richard Baydin, Newton, MA
Editor's Note: Thanks, Richard, for brightening our day!
We love letters! Please send your Letters to the Editor at editor@spiritofchange.org, or fax to 508-278-9641 or mail to Spirit of Change, PO Box 405, Uxbridge, MA 01569.