Living With Diabetes: Community Resources to Help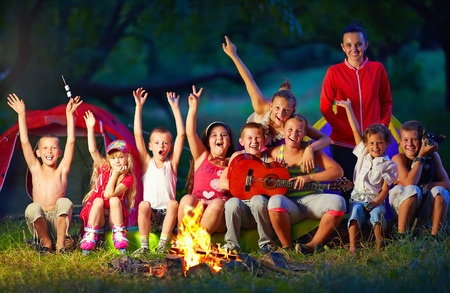 Across the United States, 29 million men, women and children are living with diabetes. From the quiet countryside to the bustling pace of city life, everyone with diabetes has an opportunity to access local support and resources to help them manage their health and feel empowered. Whether it's raising awareness or just finding someone to talk to about this life-changing condition, community resources are ready and waiting no matter where you live.
Where should I start?
The American Diabetes Association has an office in every state of the U.S. including Alaska and Hawaii. Your local office can be a great starting place to gather a wealth of information about events that are being organized across your state.
You can also search for events nationwide by date.  Heading out on a road trip in the coming months? There may be an event nearby to take part in. Events like the Twin Cities Tour de Cure bike race in Minneapolis or the My Leg My Life 5k are great ways to exercise and raise awareness, but plenty of other events are listed as well.
Summer camps
Children and teens don't always have the opportunity to spend time away from those who understand their diet, injections and overall care. That's why summer camps can be so effective as they build camaraderie and confidence. Children with Diabetes offers listings of camps for children, teens and even families by state and offers a wide range of settings and time frames.
Letting your child go off to camp can be difficult to any parent, and it can be especially stressful to parents whose children live with diabetes. Be sure to lean on available technology to help ensure you child has the tools to help him or her manage their condition while at the same time experiencing independence. Tools like glucose monitors and insulin pumps can be a step in the right direction in helping your child build self-management skills (always consult your doctor first). Research the technology available and you may be surprised to find what's out there.
Support groups
The right support can make all the difference in your motivation and health. Groups may be all-inclusive, or specific to women, men, children or other identifier. Support groups can be found all over the United States.  To find out more, you can call your local American Diabetes Association chapter or visit the Joslin Diabetes Center support group page.
Volunteering and community awareness
Volunteering for local or national diabetes awareness helps raise money, extend community outreach and inspire healthy living that focuses on one day finding a cure for diabetes. If there aren't any events going on in your area, don't be afraid to start them yourself. The ADA can provide you with lots of information, handouts and other tools to get an event organized and thriving.  You can play a role in how diabetes is viewed and how your community builds awareness about this important condition.
You don't have to feel isolated when you live with diabetes. The people around you—the ones you see everyday on the train, when you fill up for gas, or get a cup of coffee can be a part of your support.  Using the tools that are around you can help you build strength and educate others so you can face diabetes as a community.
Ashley Andrews is a San Diego-based freelance writer who blogs on a wide range of green living, business, health and technology topics.
See also:
Natural Strategies for Managing Diabetes
Top 10 Nutrition Myths