Map: How Much Cash Could Your State Make by Taxing Legal Marijuana?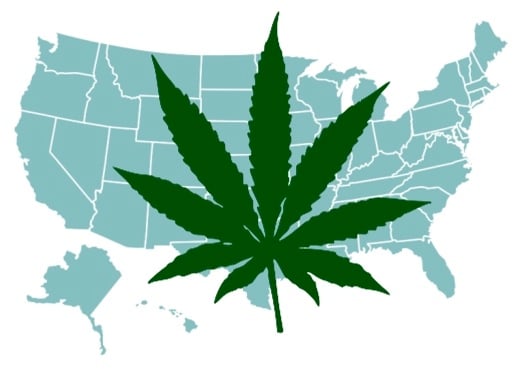 For the persuasion of those whose views on pot legalization are swayed primarily by dollars and cents, NerdWallet has created this infographic to show just how much moola your state could make from a legal, regulated marijuana market. The revenue estimates below are based on SAMHSA data for marijuana users in each state (although for some reason they only counted over-25s, suggesting that revenue might be higher still) and Tax Foundation information about state and local tax rates. Here's the full methodology.
The total revenue from state and local taxes if all 50 states were to legalize would be $3.1 billion, estimates NerdWallet, which should cover a fair few schools and public parks. Projected takings per-state are largely in line with size and economy. California is potentially the biggest money-spinner—and it's a tantalizingly attainable target, with the prospect of marijuana legalization spreading down the West Coast from Washington (voted to legalize in 2012) to Oregon (will vote on legalization this November) to a highly fancied ballot question for the Golden State in 2016.
This article was sourced from Alternet, the largest online progressive and independent media source since 1997.
See also:
Bringing Cannabis Out of the Shadows and Into the Light
The War on Drugs Destroys Lives—Here Are 6 Things You Can Do About It