Meaningful Coincidences: Tapping into the Magic of Synchronicity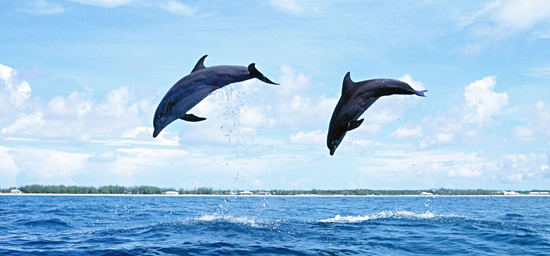 While I was a television news reporter for eighteen years, running down stories about everything from government scandals to house fires.
I had coincidences so remarkable, my co-workers dubbed it Wellington Luck. I had it almost every day, and totally relied on it.
One cold winter day I was assigned a story about a little boy with cancer who needed money for a bone marrow transplant. Despite a predicted snow storm, the photographer and I set out to find the child's rural home several hours away. Soon the streets were sodden with the new fallen snow, and after hours of driving we felt hopelessly lost. We could not find the boy's street. Several times, the photographer suggested we return to the station, but I had to help this child's family.
Suddenly our news van plowed into a snow bank and was instantly wedged. The photographer gunned the motor, but the vehicle would not budge. "This is it," he bellowed as he opened the car door. "When I get us out of this snow, we're going back."
"No!" I grabbed the cell phone and called the boy's father. Imagine our shock when the man walked out of the house three doors down from the snow bank and waved to us. How lucky the snow stopped us in the perfect place!
I never took the time to figure out why I had this magic in my life.
It wasn't until I was forty years old and introduced to my spirit guide during a guided meditation that I realized the enormous behind-the-scenes guidance we all receive.
I was open to the concept of spirit guides since I grew up with a psychic mother who studied this stuff. But once I met "Fred," my own guide, my life changed dramatically. I began to journal with him every morning. He set me on a wider course of meaningful coincidences that he called synchronicity.
My mother Edna Mae Holm, was experiencing the same phenomenon, and we compared notes daily. She was led to find an earring she lost years earlier. My schedule was changed at work, and I amazingly met a woman on the late shift that taught me how to journal with Fred. We delighted in the many amazing stories of synchronicity and realized they happen to everyone all the time, but we rarely take the time to notice.
Mom and I studied the concept for six years. Actually our spirit guides forced us to live it by arranging all kinds of synchronicity. It took us awhile to realize they wanted us to pay closer attention to the guidance. Sure, Mom and I read many books on the topic, but rarely did we really tap into it ourselves. We learned how synchronicity works first hand by living it.
Fred told me many times to simply ask a question, expect an answer, then let it go for him to work on it. That's the easy part, yet it's also the most difficult thing in the world to do. My mind was always spinning with possible outcomes, and I felt angry and frustrated when my own little scenario did not work out.
The turning point for me came when I took a trip to New York City with my children. Our flight was scheduled to arrive near midnight and we needed to check into our hotel by one a.m. clear across Manhattan. My husband was worried about me arriving into that massive city so late. I decided this was the perfect opportunity to really test Fred. I said, "I'm just going to trust synchronicity will work out something special."
Sure enough, our plane landed close to midnight along with two other planes. A throng of passengers clamored around baggage claim. My children's luggage immediately appeared, and I was thanking synchronicity. But my plump suitcase was nowhere in sight.
"Mom, what if your bag didn't make the connection?" my daughter Lindsay asked. "That would be perfect! I won't have to haul it. They'll bring it to the hotel." I was not going to cave into my usual fear. Eventually most of the passengers claimed their bags, and scurried out to hail a taxi. As the area emptied, I finally saw my suitcase, the last one to round the conveyor belt. We were the only people left in baggage claim and when we walked outside, the line for a taxi was down the street. We were dead last in that line.
My daughter gave me a frantic look, and I immediately said, "Isn't this perfect? We're last in line. This is the perfect place to be!" For the first time in my life, I was totally trusting, and not looking at the appearance of things.
Almost immediately a man clad in a spiffy tuxedo popped up and said, "I will take you in my stretch limousine to your hotel." He quoted a nominal fee. I was flabbergasted, but immediately accepted.
Once settled inside the sumptuous limo, the driver revealed he was a tour guide and proceeded to point out the remarkable sites of New York City. I sat in that luxury on a beautiful, moonlit night, listening to this special man who Fred selected just for us and finally understood synchronicity. We can never figure out something as incredible as our guides, so why not turn everything over to them and enjoy this enchantment all the time?
It's time to let go of the silent rage and frustration. When things look bleak, we need to say, "Isn't this perfect?" Remember — you may have to be last in line to catch the limo ride.
Mom and I wrote a mystery novel together during this time, and soon Fred told us we must include a spirit guide in our next novel showing the concept of synchronicity in action. The book is titled Fireworks and plunks a crusty detective named Webb Hannis into the middle of a murder mystery. Hannis suffers a head injury at the Fireworks Festival, and when he awakens, he can see his spirit guide Samuel. Hannis balks at Samuel who tries to get the detective to follow synchronicity to solve.
"Through this book, the reader can begin to see what is happening on the spirit side to create meaningful coincidences," Edna Mae says. "With this insight, people can tap into synchronicity all the time and bring joy and tranquility to their lives."
Since we launched Fireworks in the United States, Mom and I have received many letters from people telling how they now enjoy the charm of synchronicity. A woman named Tammy wrote that her son was leaving for a choir competition early one morning. At seven-thirty the night before, she realized she had not picked up his uniform from the dry cleaner. She immediately panicked, knowing the dry cleaner closed at seven.
Suddenly she remembered our message of synchronicity and rushed to the shop anyway. She found the worker at the front door fumbling with a key in the lock. Turns out the woman had been standing there for a half hour trying to get the key to lock the door. Once Tammy received the uniform, the door locked with ease!
You don't have to be psychic, or gifted to utilize synchronicity. It is simply paying attention to your innate intuition. Mom and I hope to spread this simple, yet extraordinary magic throughout the world.
How To Tap Into Synchronicity
Pay close attention to people you run into by accident. Listen to what they tell you, or say what pops into your mind. You may have a message for them!
The more you notice meaningful coincidences, the more they multiply.
If you are having a particular problem, decide to turn it over to synchronicity. That means letting it go completely.
Always trust even when outward appearances seem bleak. That's when the good stuff is happening behind the scenes!
Anger and frustration stops synchronicity. You must TRUST!
Jill Wellington and her mother Edna Mae Holm are the authors of Fireworks, a mystery novel that teaches the concept of synchronicity. 
Find local holistic Psychics in the Spirit of Change online directory.