Monsanto Loses GMO Labeling Battle in Vermont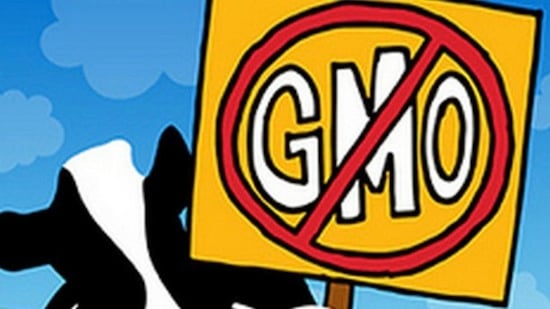 On April 16, with a landslide 28-2 vote in the Vermont Senate, and well over 90% of citizen support, Vermont becomes the first US state to require labeling of food containing GMO (genetically modified organisms) ingredients sold within the state's borders. Labeling officially begins July 1, 2016 and also bans GMO-tainted foods from being labeled "natural."
Despite ominous lawsuits threatened against Vermont from GMO-industry giants Monsanto and others, Vermont Governor Peter Shumlin is expected to sign the bill for approval.
"This is a victory for everyone who eats," said Andrea Stander, Director of Rural Vermont.
During the vote, legislators acknowledged that it was the rallying cry of their constituents that pushed them to back the bill. The Burlington Free Press reports:
"Some senators who had been skeptical of GMO labeling said they were persuaded that their constituents want the information clarified on the food they buy. Senators said they were flooded with emails and calls from people urging them to pass the bill. Sen. Bobby Starr, D-Essex/Orleans, chairman of the Senate Agriculture Committee, said he, too, had been unenthusiastic about GMO labeling, but at every public meeting he heard from Vermonters who wanted a labeling law. 'Lo and behold, GMOs would float to the top of the debate within those meetings,' he said."
Unlike other New England states, Maine and Connecticut, which passed labeling laws that delay implementation until neighboring states sign on—in an effort to share the cost of a potential suit—the Vermont bill will immediately become law.
Read more at Organic Consumers Association and Vermont Right to Know.
Massachusetts is currently winding its GMO labeling law through the legislature, similar to the bills passed in Maine and Connecticut that require action from neighboring states for the bill to take effect. Massachusetts residents can take action on GMO labeling in the state at MARightToKnow.com. An April 30 deadline is pending to move the bill out of the Health Care Financing committee and onto the next phase.