Musings: Healthy Aging Gracefully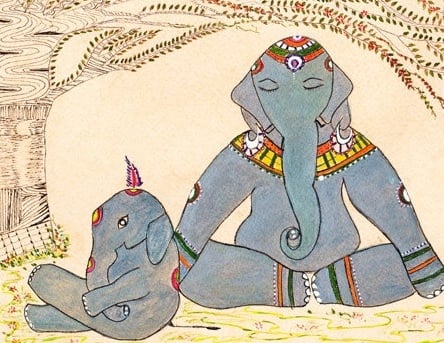 Ageless American icon Bob Dylan noted in a recent interview, "Young people can be passionate. Older people gotta be more wise."
I'm discovering that one of the healthiest things I can do as I age is to slow down. This means not rushing around to save a few seconds or minutes in the course of my busy day — risking careless injuries and mistakes — but also scheduling less so my day is not so busy. I read a piece of valuable advice that helps me clarify what's important on my to-do list. Instead of saying, "I don't have time for this," and feeling frazzled or guilty when I am too busy to attend to something, I say, "This is not a priority right now." My time is a choice and I choose something else to do.
With the birth of my first granddaughter Bella Lucy I discovered that holding an infant grandchild is the perfect antidote for too much rushing around. Despite deadlines and way too much to do, I spend hours holding Bella, clearly a priority. Not only is this precious and completely dependent little being rooted in my cells, but she embodies my future now, as well. We protect what we fall in love with, inspiring a fierce hope for making the world a better place now and for the future.
In this issue, visionary author Peggy Kornegger asks us to "imagine the impossible" — the birthright of humanity — to transform what appears to be impossible into the possible. That's how change occurs. If having healthy soil to grow food in now and into the future matters to you, buy organic. If having local shops and downtowns is a priority, support local businesses. If family ties matter to you, invest time in your children, grandchildren and community, since families grow best in supportive communities.
Taking responsibility for one's health — physically, mentally and emotionally — is the common theme running through this issue's colorful collection of Healthy Aging Stories. Yoga is mentioned most frequently as good therapy for older adults and with good reason. Yoga has been documented in producing many health benefits for all ages and health conditions, and is even finding its way into hospital oncology programs because it works. Forbes.com estimates that in 2013 over 20 million Americans were practicing yoga, a number that only increases annually. I can attest it's my weekly yoga class that keeps me healthy, and without it, deadline stress would have done me in long ago! While I appreciate the increased flexibility and bone strengthening yoga provides, and can only hope to someday achieve any semblance of mental stillness, it's really the internal organ work I go for. How else am I going to get my organs cleaned and flushed on a regular basis?
Watching Bella effortlessly move into a yogic twist or forward bend reminds me that our bodies are built to naturally flow into these self-healing positions as part of everyday living. With just a little retraining, your body at any age will gratefully remember and revive its initial grace.
Carol Bedrosian is the publisher of Spirit of Change holistic magazine. Visit www.spiritofchange.org.
See also:
Healthy Aging Stories
Living Gracefully Through the Years