Musings: Love Is All Around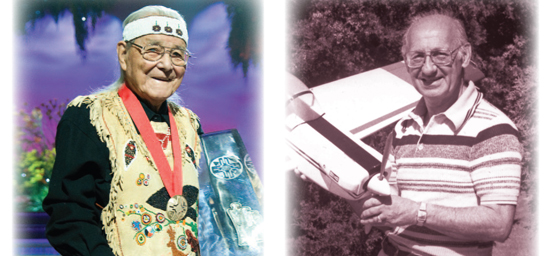 Declaration of Dependence
By Henry Gibson
I am part of Nature.
I am a part of everything that lives.
I am bound together with all living things in air, in land, in water.
My life depends on Nature;
Upon its balance, upon its resources and upon the continuity of both.
To destroy them is to destroy myself.
As a member of the human race,
I am responsible for its survival.
I am a part of Nature.
I will not destroy it.
Reprinted from A Curriculum of Hope for a Peaceful World, Vol XIX, No. 2, quarterly newletter
There's boldness in this author's declaration of equality. We are all members of the human race, equally helpless and dependent on the balance and continuity of Nature. We all depend on the same glorious sun to shine.
Yet the frailty of our human nature causes us to splinter off into factions filled with mistrust and opposition towards each other, believing we are separate because we are not identical. We quickly forget how connected we are. Our unique capacity to reason allows us to develop beliefs about each other based on differences in how we look, talk, act and think. Our incomparable power to love allows us to hold all those pieces together so we don't needlessly tear ourselves apart.
Like humanity, creation and the great mystery, love is a force of incomprehensible nature and magnitude, choreographing the many details of our lives outside our limited awareness. Albert Einstein noted, "We see the universe marvelously arranged and obeying certain laws, but only dimly understand these laws." Love is simple, but often requires painstaking effort. Love costs no money, but may demand we make large investments. Love wounds for a lifetime, but is also the bearer of our most enduring joys. Who can understand the intelligence of the heart?
For those who have already mastered the secrets to open-hearted living, we encounter delightful human beings who radiate joy, peace, wisdom and harmony and we all want to be around them. You will know them by the calm they instill and the non-judgmental respect they extend to each person, regardless of personal differences. You feel welcomed, loved and accepted in their presence. They are rare and precious people in our lives.
In the span of less than a week this summer, two of these wise beings passed from my life. While I will never see the mirth shine from their eyes again, I find their presence even stronger now, released from the frailties of their bodies, with the glow of their golden legacies shining like beacons ahead of me. Jerry Bagdasarian, 89, was a beloved husband, father, grandfather and friend to many. He was also an independent filmmaker, photographer, radio-controlled airplane enthusiast and a local cable TV host in Northbridge, MA. Jerry served as an Army paratrooper in the 82nd Airborne, landing in Normandy on D-Day.
Passionate about many things including freedom of speech, equality, justice, civic duty and Earth stewardship, Jerry was also a visionary who appreciated the beauty of the spiritual rainbow in the diversity of atheists, Buddhists, Christians, Jews, Muslims, Pagans and all spiritual paths forging the great unity of humanity. His magnanimous perspective allowed him to embrace the sanctity of each person's beliefs with genuine respect and love. While he abhorred bigotry and prejudice, Jerry never criticized the bigot, and instead spoke up at every opportunity and demonstrated by example what a wonderful world this could be.
Flags flew at half staff in Ottawa, Canada, on Friday, August 3, in honor of Grandfather William Commanda, spiritual leader of the Algonquin First Nation, who died peacefully at his home on the Kitigan Zibi Anishinabeg Reserve in Maniwaki, Quebec. Grandfather William is the first aboriginal person to be honored this way in Canada. Named Ojigkwanong ("Morning Star") at birth, he was 97 years old.
A keeper of three Algonquin wampum belts, Elder Commanda traveled tirelessly across Canada promoting respect for indigenous wisdom and the right to self-government for all aboriginal people. He also spread his messages of peace, racial harmony, social justice, and respect for Mother Earth and all life forms around the globe, meeting with world and spiritual leaders, receiving many accolades, and speaking at the UN. Despite continued criticism from Native communities, people came from all over the world each August to his home in Maniwaki for the annual Circle of All Nations gathering on the shores of Bitobi Lake where Grandfather opened his circle and ceremonies to people of all nations in fulfillment of his life's mission. "You cannot kick people out of the hoop," he stated simply. "I love them all equally."
Carol Bedrosian is the publisher and editor of Spirit of Change Magazine, New England's holistic health magazine. Visit www.spiritofchange.org or email carol@spiritofchange.org.