Natural Living Expo Shines In 2014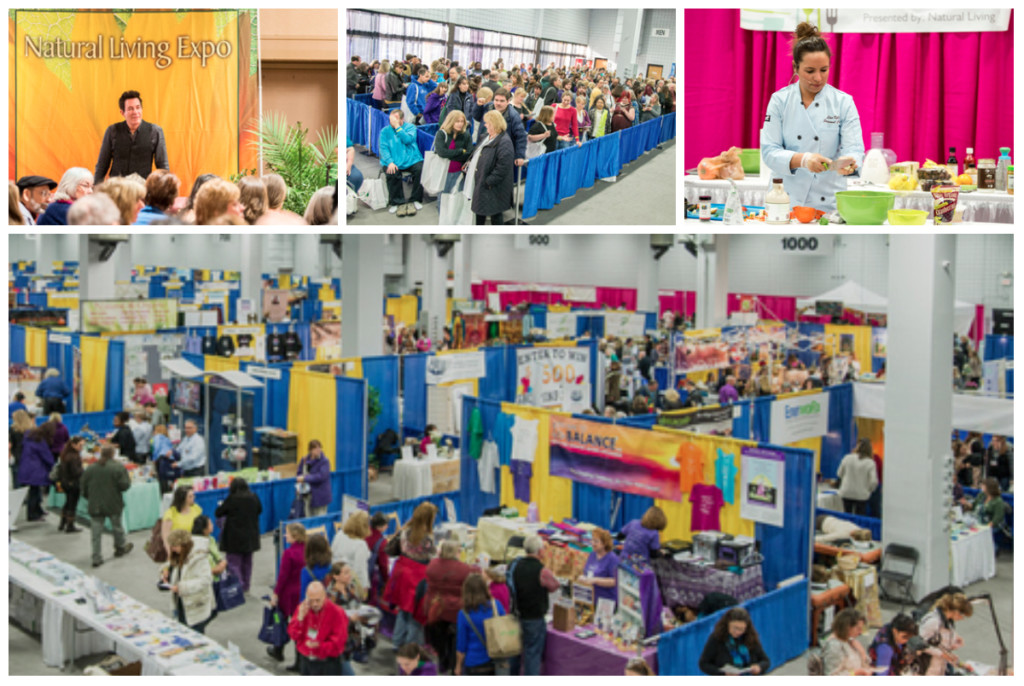 The 8th annual Natural Living Expo at the Marlboro Trade Center last weekend drew an exuberant crowd of over 8000 attendees to enjoy keynote speakers, workshops, exhibitors, shopping, cooking demos, meditation, healthy food, wellness information and exploring all things holistic. Under crisp, sunny November skies, the energy in both the expo and workshop halls was soaring! Read our Facebook comments below on What was your favorite part of the expo? Hands-down favorites: Gabriel Bernstein and Colette Baron-Reid! Save the date for next year: November 14-15, 2015!
This was my 2nd yr and I enjoyed the whole entire event. I can't wait till next year. — JC
Gabby…. — AG
Gabby…. — SB
All of it! — GH
FABULOUS weekend at the expo…my 5th year…very best one yet! THANK YOU!! — SM
Free samples! — KD
Spending time with my sister — DC
My favorite thing is always the same! The energy and being with all those people who are "like" me! Thank you! — DG
Gabby — BG
Guido Masé and Dr. Siegel — KP
Free samples and all the wonderful people who share their love and knowledge with one another — NS
It was such an insightful and learning weekend! Loved the breakout sessions, ended the weekend with Bernie. — GB
Collette Baron-Reid for sure! She's amazing and fun! — AL
I really enjoyed the workshops. I'll be back next year. — DB
Great booths! Colette Baron-Reid was great! Love her humor! — CS
My favorite booth was artists Jo Jayson. Her work is amazing. — CS
Everyone is waking up!! The energy was electrifying this year. — PD
The variety of workshops and the ease of quick transportation between buildings…thank you, all for $12! — DP
All the wonderful free workshops! I brought my 12-year-old and she thoroughly enjoyed it. — JM
So much to see and do and eat, made a day out of it. So organized and elegant. Thanks for all you do! — LC
The community of collected minds and goals! — EA
The Oneness meditation and Native American drumming — KO
See all expo Facebook comments here.