"Natural" vs "Organic": What's the Difference?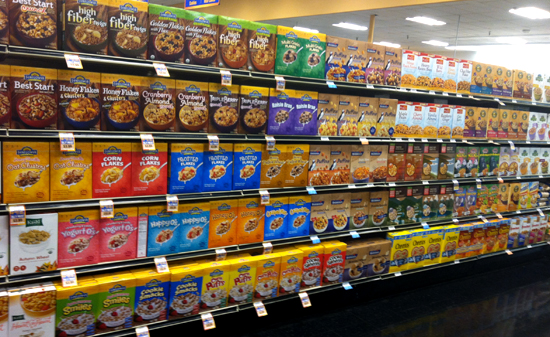 It seems like an almost daily occurrence: major food brands facing lawsuits over use of the term "natural" on foods that contain artificial ingredients or genetically modified organisms. How does this happen? When organic food isn't available, those products marketed as natural would seem to be the second best option, right?
Unfortunately, it's not that simple.
Federal law requires that organic food products be produced in ways that promote ecological sustainability, without the toxic inputs and genetically engineered ingredients that are common in the conventional food system. Organic law also requires that farmers have a plan for building soil fertility. And an independent third party visits the farm on an annual basis to audit farm practices.
Increasingly, however, organic food products are forced to compete with products that claim to be "natural."
No Legal Definition for "Natural"
No legal requirements or restrictions exist for foods labeled "natural." The term, in many instances, constitutes meaningless marketing hype promoted by corporate interests seeking to cash in on the consumer's desire for food produced in a genuinely healthy and sustainable manner.
Unlike the organic label, no government agency, certification group or other independent entity defines the term "natural" on food packages or ensures that the claim has any merit (other than meat, where the USDA has created some extremely modest requirements). Each corporation and its marketing department determine its own definition of the "natural" label.
"Natural" generally is thought to mean "no artificial ingredients," including preservatives, but the farms and processing plants that produce ingredients for "natural" foods are not prohibited by law from spraying dangerous pesticides, growing genetically engineered crops, applying toxic fumigants, solvents and other synthetic processing aids. None of these agricultural and manufacturing inputs are required by law to be listed on ingredient labels.
When determining their "natural" standards, companies will consider their profitability. Environmental concerns are unlikely to weigh heavily, if at all, in this profitability equation.
Kashi, Bear Naked, Mother's Are Pseudo Natural Brands
Take for example publicly traded corporations, such as Kellogg Company (maker of cereal brands Kashi® and Bear Naked® that use the term "natural") or Pepsico ("natural" branding on Mother's® and Quaker Oats®). Their primary legal responsibility is to increase profits for shareholders.
No federal law or regulations exist regarding "natural" labeling of foods, such as breakfast cereal. Individual companies determine their own set of "natural" standards, with no public input, third-party certification, or government oversight. They are therefore unlikely to make real sacrifices when setting their definition of "natural."
Only Food Labeled "Organic" Is Subject to Regulations
In contrast, the USDA regulates and enforces organic food production and labeling, as required by an act of Congress (the Organic Foods Production Act of 1990). The National Organic Program at the USDA regulates the organic industry and enforces organic labeling laws.
An expert citizen panel, the National Organic Standards Board, advises the Secretary of Agriculture on organic rulemaking and policy. When the organic standards change in any way, the USDA must (as required by law) do so in a public and transparent manner and allow citizens to provide input on any proposed changes to the organic standards.
Don't Be Duped By Natural, Simple, Wholesome, Old-Fashioned; Buy Organic
Consumers' hunger for pure and wholesome foods without synthetics and toxic residues, and their desire to foster a sustainable environment for family farmers, continues to drive the organic industry boom. For much of the past 15 years, organic sales have grown at a double digit rate. And this is true even with the lingering high unemployment and troubled economy, while sales of non-organic food have essentially been stagnant.
When using "natural" ingredients corporations are not likely to pay higher prices for those inputs. Instead, they seek ways to charge higher prices to consumers while cutting their costs. "Natural" products are the perfect solution. They can market "natural" products as if they were equivalent, even similar, to organic products, without having to pay higher prices for superior, wholesome organic ingredients.
In recent years as consumers have caught on to the fraudulent "natural" claims, some brands have begun to drop the term from packaging and promotional materials, rather than change the product ingredients to better reflect the reality of the "natural" claim. And they're simply replacing "natural" with terms like "simple", "pure", "wholesome" and "old-fashioned."
So, buyer beware! If something says it's all-natural, it probably isn't. Look for the certified organic label, buy from smaller local organic farms for your fruit, vegetables, meat, eggs and dairy and steer clear of those meaningless "natural" claims.
This is an excerpt from Cornucopia's report: "Cereal Crimes: How "Natural" Claims Deceive Consumers and Undermine the Organic Label—A Look Down the Cereal and Granola Aisle." To read the full report, click here.