No Unspoken Anythings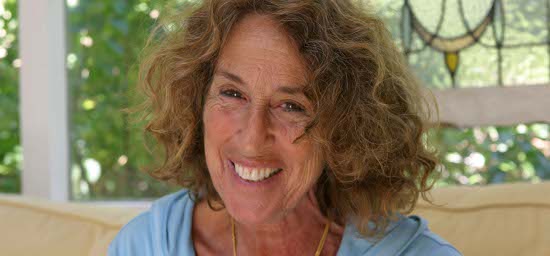 My sister and I have always loved each other. But for many years there had been some weird unspoken tension. Although when I think about it there were some spoken words. I would talk about something our mother had done that was adorable and she would counter with something not so adorable. Three years ago my mother was living with me on Martha's Vineyard when she tripped and fell over my cat and broke her pelvis, and proceeded to slide into a fast decline. My sister rushed in from Connecticut. It looked as if this were it. We stood at the foot of her bed, saying our last goodbyes. We said all the spiritual things we thought we should say: "Mom, it's okay for you to go." "Please don't hang on for us," "You've been a wonderful mother." And we cried and kissed her. And left.
The next morning, my sister called long distance, sobbing, "She can't die! I never bonded with her. I didn't have the same mother you had!" I jumped into the car, drove to the Martha's Vineyard hospital, went into her room, stood over her sleeping face and said in a firm unspiritual voice directly into her ear, "Mom, cancel everything we said yesterday. You can't die. You have a chunk of work to do with your other daughter."
To my shock, she fluttered her eyelashes and whispered, "I had a dream about Julie last night."
"What?" I asked. "What did you dream?"
"I dreamed there was a bridge," she said half here and half in another land.
I said, "And?"
And she lifted her frail arm and said, "I was reaching for her."
It was too symbolic. Too perfect. Too other worldly. I knew you weren't supposed to use cell phones in the hospital but I had to. I called my sister, put the phone in front of my mother's mouth and said, "Tell Julie what you said."
After that my mother made a miraculous recovery. She applied for a bed at the Hebrew Home in Hartford near my sister. "I'm going to stay with Julie for the three weeks it'll take to get a bed." I thought God works in wondrous ways. Here now finally they are going to get to know each other the way I know them both.
Two nights after she moved in my mother called me and in a whispered voice said, "I'm starving here. They don't eat 'til 9."
I said, "Well, they work late hours, Mom." Three nights later my sister called and whispered, "I am exhausted. Up and down the stairs every minute to get her stuff. I haven't gotten any work done since she got here."
Five nights later my mother called and said, "I can't make the stairs and I don't want to ask for anything."
I said, "Mom, limit your requests. Remember Julie had a life before you got there. She took off from work to take care of you."
The next week they called almost like a fugue. One call overlapping the next. She this and she that. I just nodded and waited. And still no bed. Like dogs sniffing each other I figured before one of them killed the other they'd work out who was the alpha, though I knew neither of them were alpha types.
After the first month of waiting, my mother called and said, "I never realized what a brilliant poet your sister was!" And then a week later, my sister called and said, "I didn't realize Mom was so funny!" The same night I called my mother to tell her my sister thought she was funny and before I got the words out she said, "Your sister has the best sense of humor!" Then a few weeks later, and still no bed, my sister called and said, "Mom is beautiful with my grandbabies." Then my mother called and said, "Your sister is so much more peaceful than you." I laughed right out loud. I knew it! I knew it! I knew it!!
Four months passed and the morning my sister and brother-in-law told my mother they loved having her and they wanted her to spend the rest of her days with them, she got the bed. Now my mother's in a room with a 94-year-old who had been a vaudeville dancer, wears little red heels that match her dyed red hair. They love each other. When I talk to my mom, she's animated about the new painting she's working on. They eat promptly at 6 and there are no stairs. And my sister and I call each other and say, "Wow! We are so lucky! Mom's really happy." And when at the end of our conversations we say, "I love you," I can feel in my heart and hear in her voice we finally feel it. Pure, clear and no unspoken anythings.
Nancy Slonim Aronie runs the Chilmark Writing Workshop on Martha's Vineyard and is the author of Writing From the Heart (Hyperion Little Brown). She teaches at Omega, Kripalu and Esalen. Her website is www.writingfromtheheart.com. Attend Nancy's Writing Workshop at the 2012 Natural Living Expo, September 30, 2012 in Sturbridge, MA. Tickets are $35, click here for more information: www.NaturalExpo.org.