NSTAR Tells MA DPU That Smart Meters Are Too Costly, Totally Uncessary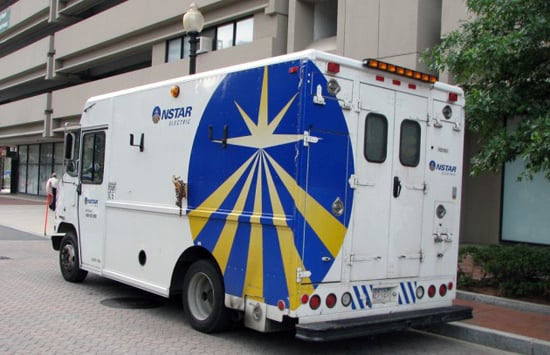 Smart meters wirelessly transmit usage data to utility companies and 3rd parties in as small as one-minute increments, can receive and implement instructions, can control thermostats/appliances, etc., and make remote shut-off possible. Proponents claim they help reduce energy costs by monitoring usage, educating consumers and enabling users to control appliances remotely.
However, the downsides of smart meter installation include excessive costs, public health issues, fire hazards, consumer privacy invasion and national security concerns posed by a more centralized power grid increasing vulnerability to cyber attack.
Read and watch video clips of health, privacy, economic, terrorism
and fire experts on smart meter technology
Despite Atty. General Martha Coakley's urging that Massachusetts' proposed $2,973 per smart meter pilot program be scrapped, MA Department of Public Utilities is promoting the multi-billion dollar AMI (Advanced Metering Initiative, aka, smart meter infrastructure) full steam ahead. Many hundreds of private antennae and 90-foot data towers will be deployed in residential neighborhoods in addition to the smart meters.
NSTAR Says NO To Smart Meters
On 1/17/2014, NSTAR/WMECO (aka Northeast Utilities) released their Initial Comments in response to the MA Department of Public Utilities proposal to essentially install smart meters around the state. NSTAR makes their opposition clear in no uncertain terms:
"…There is ample evidence that this technology choice will be unduly costly for customers and that the objectives of grid modernization are achievable with technologies and strategies that rank substantially higher in terms of cost-effectiveness. For consumers who will pay the price of this system, there is no rational basis for this technology choice.
"Rather than furthering grid-modernization objectives, the Department's mandate to implement AMI creates an intractable obstacle to grid-modernization…Therefore, the Companies' recommend that the Department eliminate the requirement to implement AMI….
"There is no cost justification that can support the implementation of AMI…and most likely, will result in expenditure of significant funds by customers for, at best, minimal results. Customers value price and reliability above all else and the implementation of AMI serves neither of these objectives."
Comment Before March 21 to Halt Smart Meter Installation
So why is the Patrick Administration and MA DPU hurriedly pushing ahead a mandate to install smart meters and their infrastructure via DPU Docket 12-76? Send in your comment now to let the DPU know of your concerns. (See Sample Template below). Contact the committee on Telecommunications, Utilities and Energy of the MA legislature and let them know they need to be aware of this issue. Our health, our economy, our safety and our privacy is at stake.
Sample Reply Comments Template
Regarding:
DPU Docket 12-76-A
Panel #7
Reply Comment
From: Name
Address
City, State Zip
Email address
NOTE — add this info: Do not post my address or email on the internet.
My Reply Comment: (Fill in your reply here)
Email to:
dpu.efiling@state.ma.us
alison.lackey@state.ma.us
Also email your reply to HMSM and ask them to hand deliver your comment by the 3/21 deadline
HaltMAsmartMeters@gmail.com
For a comprehensive health-related sample reply, see here.