NutritionFacts.org Goes Live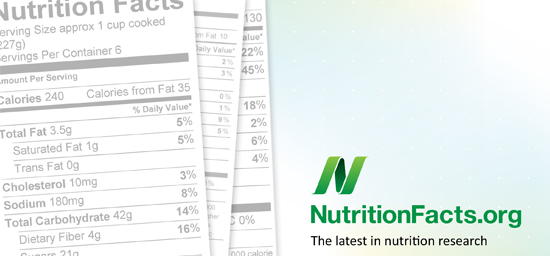 Can a vegan diet starve a newborn? Can drinking soy milk protect young girls against premature puberty? What are the four easy steps to help me live longer? A year in the making, NutritionFacts.org is a labor of love from Michael Greger, MD, featuring bite-sized video clips and reports of everything you always wanted to know about plant-based nutrition plus the science-based info and primary source citations to back it up.
Noted for his wit and entertaining style, Michael Greger, MD, is a physician, author and internationally recognized speaker on nutrition, food safety and public health issues. Director of Public Health and Animal Agriculture at The Humane Society of the United States, Dr Greger was invited as an expert witness in the defense of Oprah Winfrey in the infamous "meat defamation" trial. NutritionFacts.org is his latest effort in creating a reliable, authoritative database on plant-based nutrition to educate globally and enhance health quality overall. With new videos and reports added daily, the entirely commercial-free site is well-organized into topical segments that can easily be searched and shared. Subscribe to the daily Nutrition Facts video feed or follow them on Facebook and Twitter .
Meet Dr. Greger in person on Sunday, Sept 25 at the Natural Living Expo in Sturbridge, MA where he will host two sessions of his popular live Nutrition Quiz Show (11am and 1pm), dispelling common myths and misperceptions about nutrition and offering practical advice on how to best feed yourself and your family to prevent, treat and even reverse chronic disease. He will also be providing free cholesterol screening from 2-5pm at the expo that day.