Occupy Boston Insider View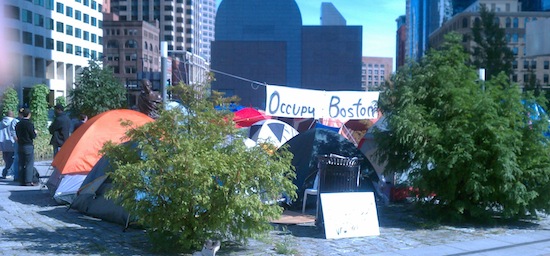 Still going strong while an eviction decision looms just days away, Occupy Boston's encampment has grappled with Boston's huge unacknowledged drug problem as addicts are drawn to the temporary "home" the camps provide at Dewey Square in the Financial District. ReaderSupportedNews.org gives a live account of Occupy Boston's residents, their trials and successes, and sacrifice for the cause in "Defying Police Blocade, Boston's Occupy Builds A City."
Read more accounts of city Occupation movements that have moved out of encampments and into the next phase of continuing to stand ground for the American people.