Peanut Allergy Cured In Majority Of Children In 'Life-Changing' Immunotherapy Trial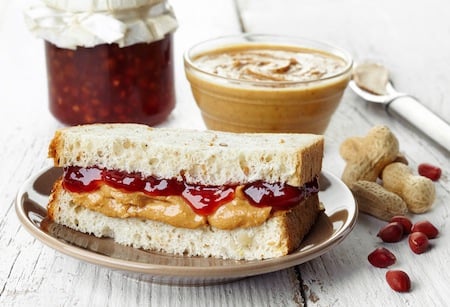 Researchers at the Murdoch Children's Research Institute in Australia have made a breakthrough in the treatment of peanut allergies in children.
"These children had been eating peanut freely in their diet without having to follow any particular program of peanut intake in the years after treatment was completed," said researcher Prof Mimi Tang.
The new form of treatment combines a probiotic with peanut oral immunotherapy, known as PPOIT. Instead of avoiding the allergen, the treatment is designed to reprogram the immune system's response to peanuts and eventually develop a tolerance.
Forty-eight children were enrolled in the trial and were randomly given either a combination of the probiotic Lactobacillus rhamnosus with peanut protein in increasing amounts, or a placebo, once daily for 18 months.
At the end of the original trial, 82% of children who received the immunotherapy treatment were deemed tolerant to peanuts compared with just 4% in the placebo group.
Tang said the results were exciting and had been life-changing for participants.
"The way I see it is that we had children who came into the study allergic to peanuts, having to avoid peanuts in their diet, being very vigilant around that, carrying a lot of anxiety with that and, at the end of treatment and even four years later, many of these children who had benefited from our probiotic peanut therapy could now live like a child who didn't have peanut allergy."
This article was republished from Sunny Skyz.
See also:
Vani Hari And The Food Revolution
Researchers Find Biological Explanation For Wheat Sensitivity