Perelandra Center for Nature Research Creates FDA Seal of Disapproval
At the end of customer comments that annoy the FDA, we will be including the FDA Seal of Disapproval.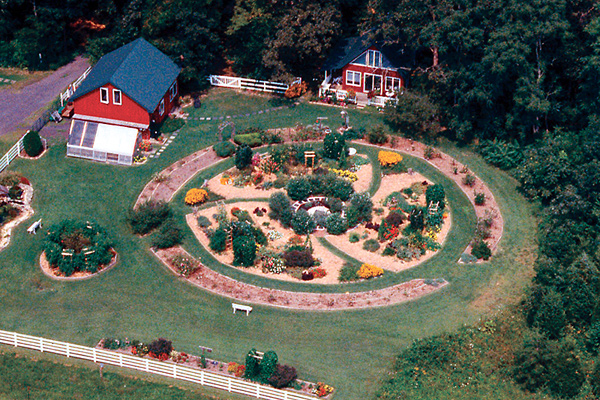 Hello,


I just wanted to take a moment to explain something that has been added to our website which I'm sure you will be noticing. The FDA has visited Perelandra three times in the past few months as part of a routine check. But, as you know, we're not exactly "routine." They have spent a total of 18 hours at Perelandra trying to understand what we are doing — a struggle that can be fun to watch, if it didn't involve so much wasted time. (By the way, they liked how we handled our recall, how we produce and bottle our products, our training and production records, and how we provide customer service.)
FDA Demands Compliance
But the bottom line is they don't know how to understand what we are offering or which FDA cubby hole to fit us into. We're not a food or a drug or a supplement. After much conversation, much investigation, much head scratching, they have decided they need us to comply on something. So they've settled on a couple of word changes in our descriptions. We are happily making those changes since they don't confuse or distort what we say about our products. 

However, there is one additional thing they are not happy about: our customer comments. This is where I put my foot down and I'm fighting. They want any customer comments removed from our website that mention, describe or imply that our products helped someone with a specific health issue.
"You Can't Tell Our Customers What To Say"
My knee-jerk response when they told us this was "No. You've gone too far and crossed a line. You can suggest changes in wording with us but you can't tell our customers what to say." First amendment. Freedom of speech. Etc. Etc. (I actually scared myself here because I was sounding like a teapartier! Yikes.) I told the FDA guy that when they get Amazon.com to remove all of their food, drug and supplement reviews I'll consider listening to them. 

We are following procedure and have lodged a formal complaint with the FDA to explain our position. Customer comments and stories have been a vital part of Perelandra's product line since we began over 30 years ago. I don't advertise because I feel that's a form of manipulation. But people who are curious about our products have to get a sense of what the products can do so that they can make an informed decision. In short, by participating in our customer comments, writing Voices articles and spreading word of mouth you are helping others to consider making this leap. For some, it can be a scary leap but with your support it makes the leap a little less scary.
Seal of Disapproval Compromise
Here's what I've come up with for the customer comments as a compromise that "implies" (the FDA likes using that word) FDA compliance, yet expresses truth and protects an important part of our company all in one gesture: The FDA Seal of Disapproval.


At the end of your comments that annoy the FDA, we will be including the FDA Seal of Disapproval. A little icon that shows the FDA doesn't approve of what you are saying. You'll see these icons splashed all over our website. We're considering it an award, like the "two-thumbs up" concept. So every time you see this symbol, know that some customer has received an award for writing something based on their own experiences and, at the same time, made the FDA cry. Way to go!
Here's to freedom! (and best wishes to you, too)
Machaelle
The Perelandra homepage disclaimer: You will see this little symbol at the end of all customer comments, and this is what it means: The FDA would like you to stop making comments that make it sound like you are having success using our products for your health. However, we know you are the kind of folks who would like to help one another out. So we're holding firm here and keeping your comments for all to read. And we are complying with the FDA by telling you that they don't approve of what you are saying.