Publishers Invent New Book That Grows Into A Tree When Planted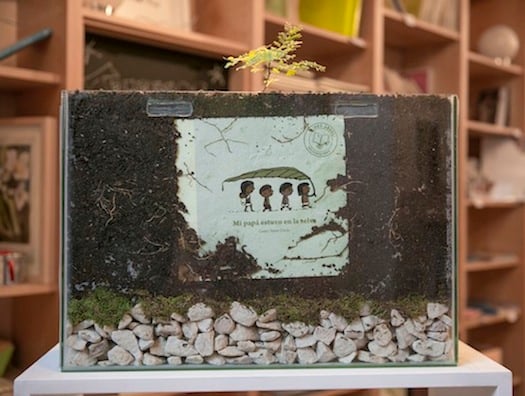 There's a classic proverb that says, "Tell me and I will forget. Show me and I may remember. Involve me and I will understand." Pequeno Editor, a children's book publisher in Argentina, took that message to heart when it created the "Tree Book Tree," a book that, in its own words, "returns to nature what it took from it." After taking in the stories the book has to offer, children can plant the book and watch it grow back into a tree.
It's a lesson in ecological responsibility that is sure to imprint its message on young minds: tree planting is a wonderful way to interact with nature and help alleviate our carbon footprint. Planting trees helps to filter air pollution, creates a cooling effect with shade, provides shelter for birds and animals and shows pride for living in a community.
See also:
Forest Bathing: Mindfulness Meets Nature
EarthTalk: The Great Green Wall of China